I promised photos and trip details...
Day 1: The drive was...long. We got a little lost and ended up taking a very twisty-turny detour through PA. The trees were gorgeous against the dark sky and all was going well until we turned a corner and there was a the biggest widest wide load you could imagine. We got trapped in the silo parade. Seriously. In every town, there were people standing on their porches watching our snail's pace progress.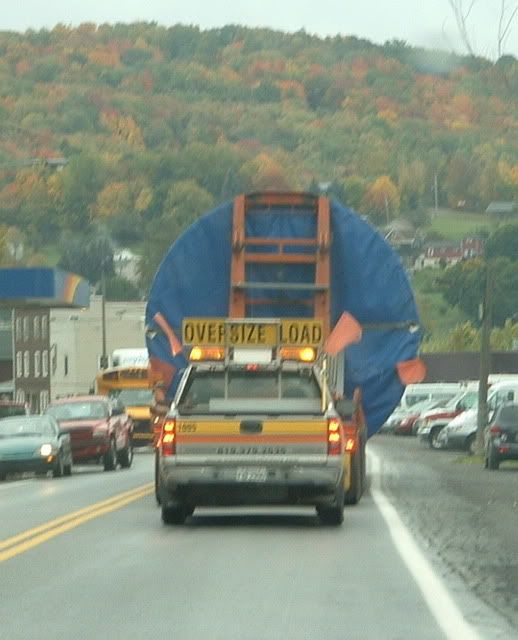 By the time we reached MD, it was dark and starting to rain. Hard. With thunder and lightning. It was a relief when we got to the hotel. (a big thanks to Wendy, who did an incredible job of getting us there & back, in one piece) We decided we needed a drink or three so headed to the nearby restaurant where we got awesome crab dip, horrible service, and a non-English speaking waiter who brought us mystery drinks because he didn't know what a screwdriver was. A drunken giggly phone call was made to my husband to let him know we'd arrived.
Day 2: The Faire!!! With my two favorite wenches!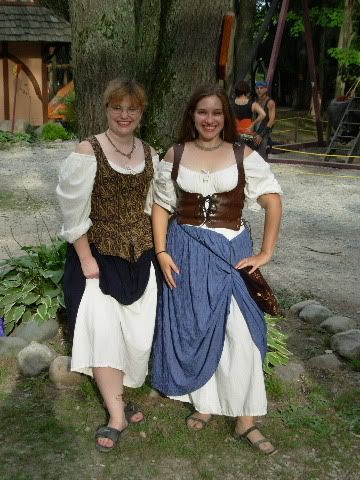 Nicole thoughtfully planned this whole trip so that I'd be surprised to find out that one of my most favorite singing groups,
The Mediaeval Baebes
, would be performing. (more on my musical tastes
here
) I was a little overwhelmed, to say the least. They sound just as lovely live as they do on their albums and are just about the prettiest things ever: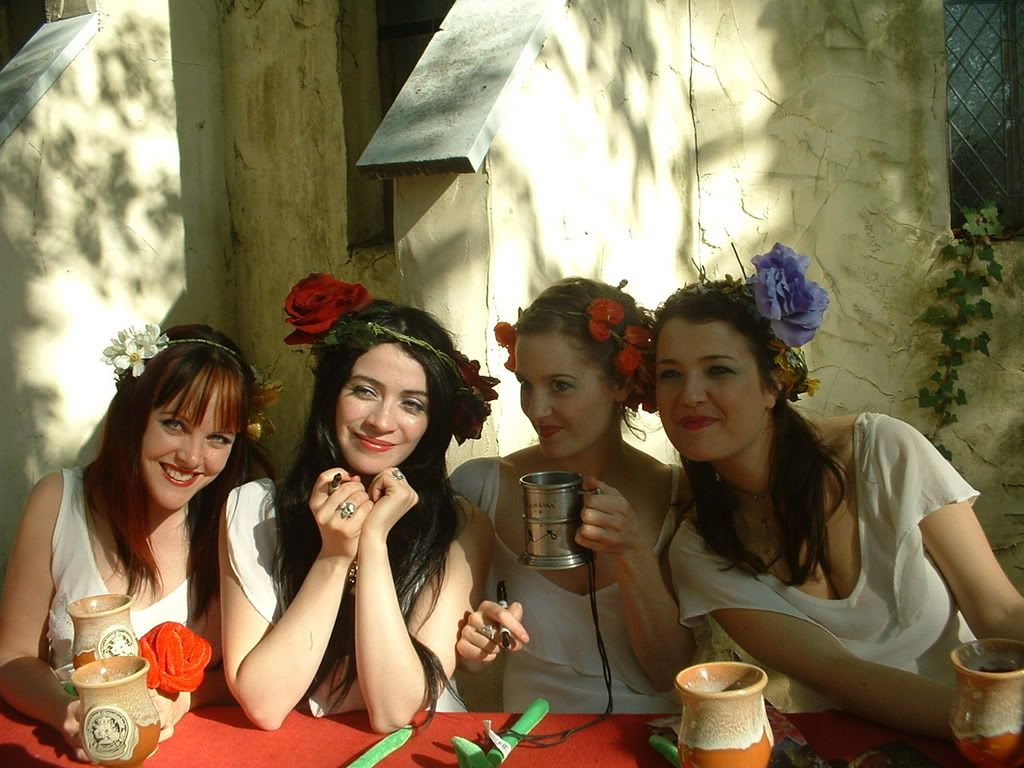 The faire was a lot bigger and more crowded than we'd expected. The shops were great, the music fantastic, and the food was really good. I even had an oyster shooter (raw, in hot sauce, chased by a wee beer)...I figured since I was so close to the ocean I might as well give it a try. It wasn't nearly as slimy as I'd imagined. Here's me post-oyster, trying on a very expensive leather skirt, that I want very much:
And another of me learning to play a bodhran, a traditional Irish war drum: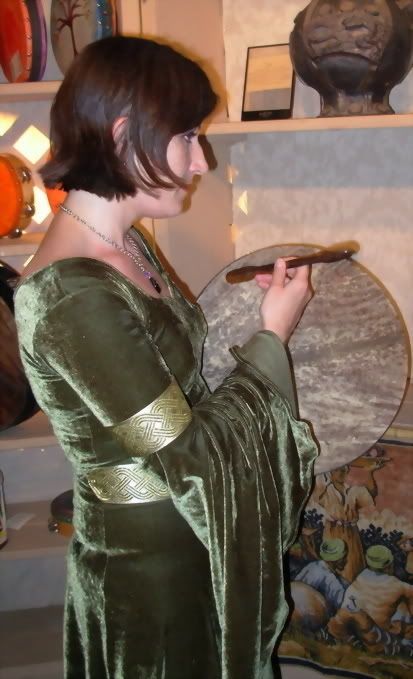 The faire ended far too quickly. We're planning on going back next year and getting a two day pass. We had so much fun, a wonderful girls weekend. I'm so lucky to have such great women in my life.
Day 3: The drive home. My vision saturated with color...a clear cerulean sky, 200 miles of trees all decked out in their riotous glory. Tori Amos loud on the stereo. Perfect.