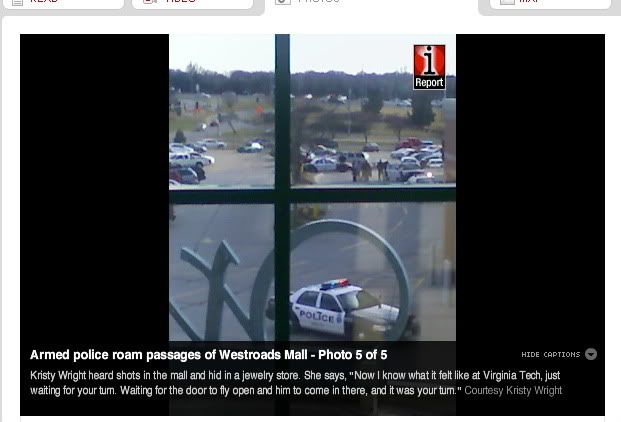 I found this on CNN...a witness who hid in a jewelry store during the Omaha shooting said,"Now I know what it felt like at Virginia Tech, just waiting for your turn." She had no choice but to hide, like a hunted prey animal. It makes me angry, and scared, and sick.
I want to say, right now, that I am not going to be prey.
Not for anyone, not anymore.
I want more than ever to carry the means to defend my life. Force will be met with force. It happened in Omaha, Nebraska.
It happened in my hometown.
It can happen anywhere.
It may be a little early for resolutions, but I am going to get my CCW in 2008. No more putting it off. I think I may ask for donations to the "Breda Defense Fund" this year, in lieu of Christmas gifts.