( all photos can be clicked for a better view)
I had a full day yesterday. My mother picked me up and we went to a special St. Patrick's Day Mass, hosted every year by the local Irish-American club. I haven't been to church in a long time for a number of reasons but sometimes I find myself missing the ritual. Kneeling, reciting the prayers, breathing in the smell of incense; it's very comforting. Mostly, though, I feel like a voyeur, a tourist. Sometimes I envy others' faith - their God is so simple. (come to think of it, God probably
is
simple. I am the one who is complicated.)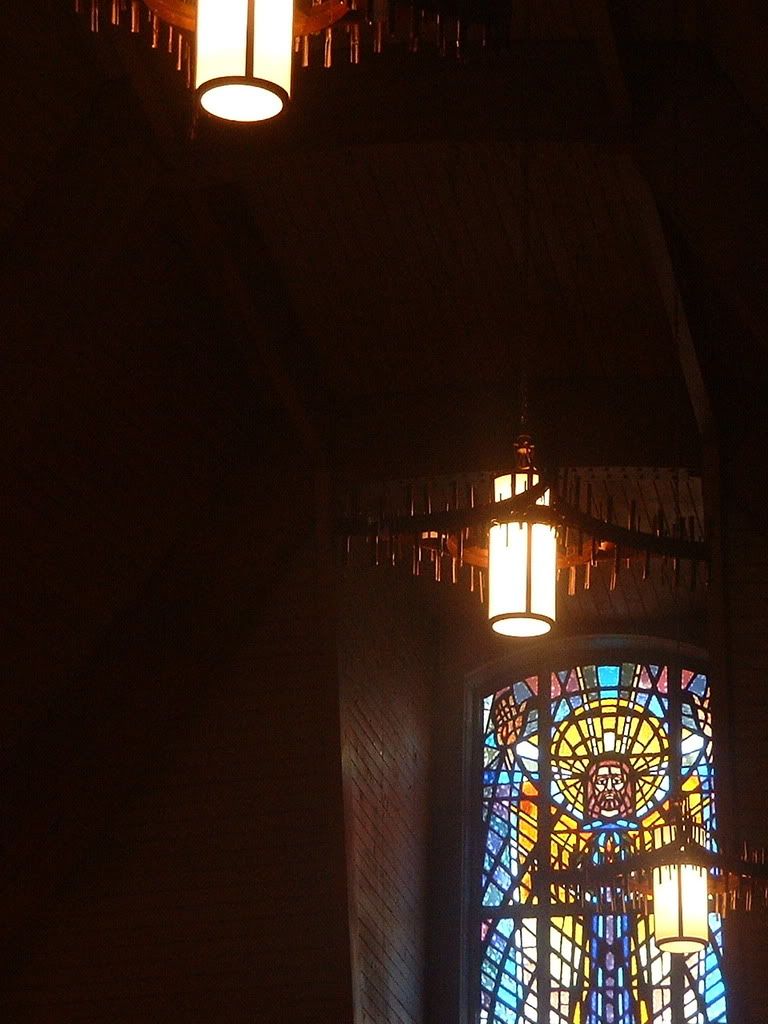 Normally, there would be bagpipes and a fife and drum corps for St. Patrick's Day Mass but since it was Monday of Holy Week, we got guilt instead. The service was solemn and the priest spoke of penance and fasting in the homily. Few know guilt, penance, and fasting better than the Irish. We don't need a lecture.
Daniel Patrick Moynihan once said that to be Irish is to know that in the end, the world will break your heart. He forgot to add that in the end, it's probably all your own fault anyway.
________________________________
After Mass, we met my brother and my nephew for brunch. I had a cheeseburger with pickles and my nephew had a large glass of chocolate milk, a stack of chocolate chip pancakes and a side of bacon. He gave it his best shot, but the pancakes won. My sister-in-law was already on her way downtown with my 4 year old niece, the star of the parade. (I might be exaggerating, as aunties tend to do.)
________________________________


familiar sign
- no concealed carry allowed. I pointed out the sign to my mother and said, "Isn't this exactly the type of place you might need a gun?" I'm trying to get her used to the idea of me carrying a weapon.
________________________________

Determined to find a sunny spot, we headed to the parade route. But before we turned the corner onto Superior Avenue, I noticed quite a few police cars - federal police cars. They read "Department of Homeland Security" on the side. Officers in what appeared to be riot gear were patrolling nearby.
Then the parade started. There were bagpipes.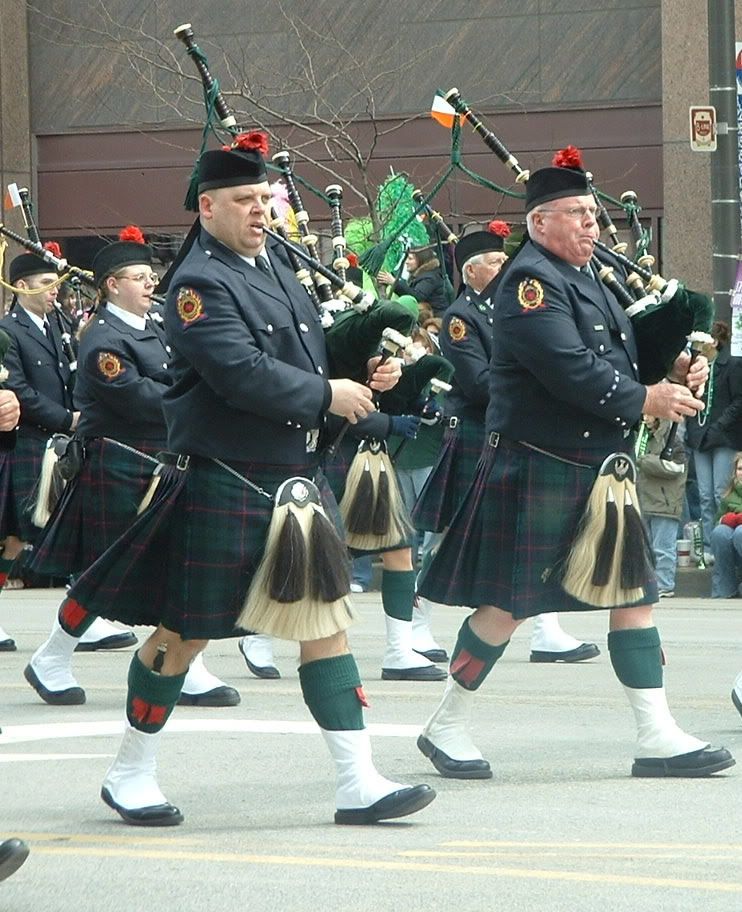 And marching bands - and fire trucks - and giant Irish wolfhounds - and floats - and Irish dancers. And, most importantly, the best, the cutest, the most talented little pom-pom girl EVER. As you can see, she took her job very seriously.
The sun soon disappeared and left us shivering in the cold wind coming off the lake, but we stayed till the end. Home then to corned beef and Guinness of my own. It took two before I was properly warmed up.