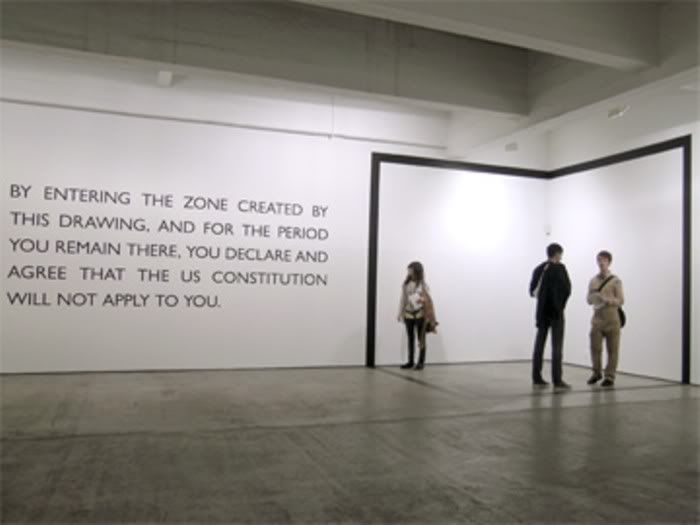 "I wanted to create a kind of mirror for Guantánamo within the gallery by creating a legal "grey area" that would somehow exist outside the U.S. Constitution."
-
London-based artist Carey Young,
who required all visitors to be fingerprinted
, and sign away the copyrights to those prints, before entering the gallery.