I used to exclusively drink dark beers - lagers, porters and stouts - I liked that smooth, rich flavor that comes from the sweetness of malt. Lately, though, something has happened to me. I started dabbling with ales here and there and quickly discovered that bitterness is addictive. When I drink anything other than IPAs, my palate is bored. I need my hops and I need increasingly more hops to be satisfied. But it doesn't come cheap. I find myself cursing biofuel-loving hippies while scanning the store shelves for the hoppiest ales.
So when I found out that the brewery has created a new series of India Pale Ales that focus on single hop to highlight the flavors unique to each variety, I was totally excited. The first of this series, called One-Hopper, uses only Simcoe hops. It has a spicy citrus flavor, a smooth bitterness and 8.25% alcohol by volume.
Mmmm, yes. This is going to be a very good summer.
The brewery is also attempting to grow their own hops. They're planted outside and are climbing their way up wires that are attached to the roof of the two-story building...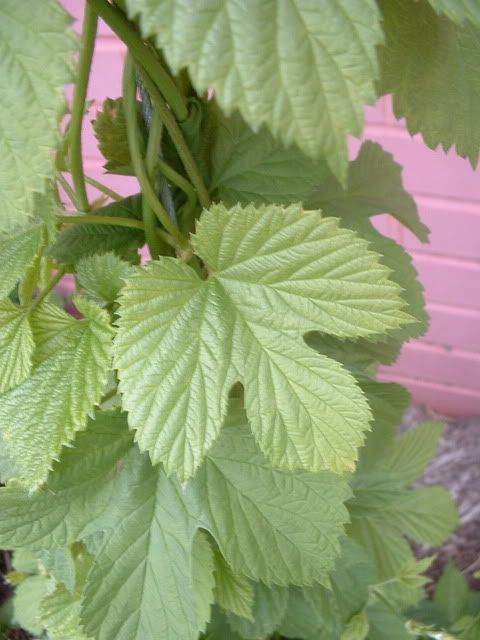 Grow little hops, grow!