While going to the Appleseed shoot last week, and earlier this summer to Indianapolis, I had the opportunity to sit back and enjoy the scenery as Mike drove the car. Having lived in suburbia for so long, I love seeing the wide open spaces and vast horizons created by farming. I admire the tidy green rows of crops, wonder about a lone tree left standing in the middle of an empty field, and wave hello to cows as we speed past. We dream together of owning a piece of land of our own...
"But we don't know anything about farming. What would we grow?"
"Cats."
Yeah, probably - but we'd likely be the only ones because as we drove along, all I saw was corn. Miles and miles of it along the highway. Some of that corn might eventually make its way to the weekly farmer's market in downtown Willoughby and then to the dinner table at the Fallacy house. It's lovely grilled of course, with sea salt, fresh rosemary and a bit of garlic but there are few things in this world more delicious than homemade fritters, made with fresh sweet corn and served with maple syrup.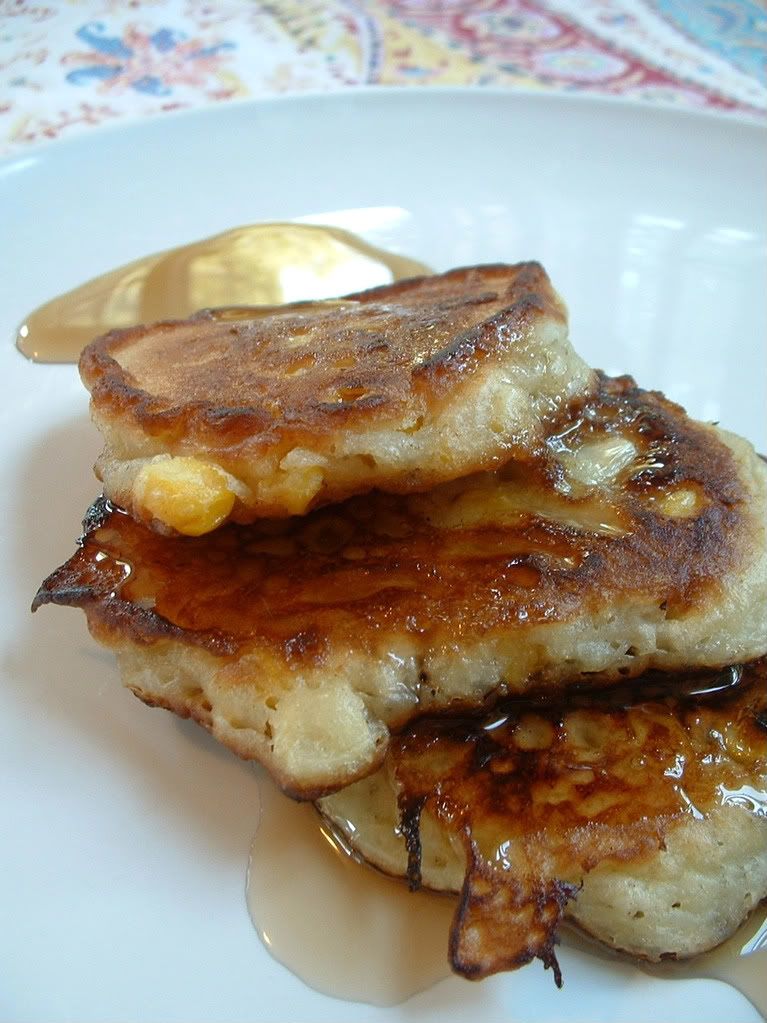 The sun is setting earlier these days and the cicadas are in the trees, whirring their last desperate love songs - summer doesn't last forever. Taste it before its gone.