We decided to have a little quality husband and wife time at the range yesterday. Mike wanted to try out his
new Smith
and I, as always, just wanted to practice, practice, practice with
my Bersa
. Mike had also given the
10/22
a good cleaning, so we brought that along just for fun.
The 10/22 worked beautifully, as did Mike's new wheelgun. My Bersa didn't let me down either...
25ft, Bersa Thunder .380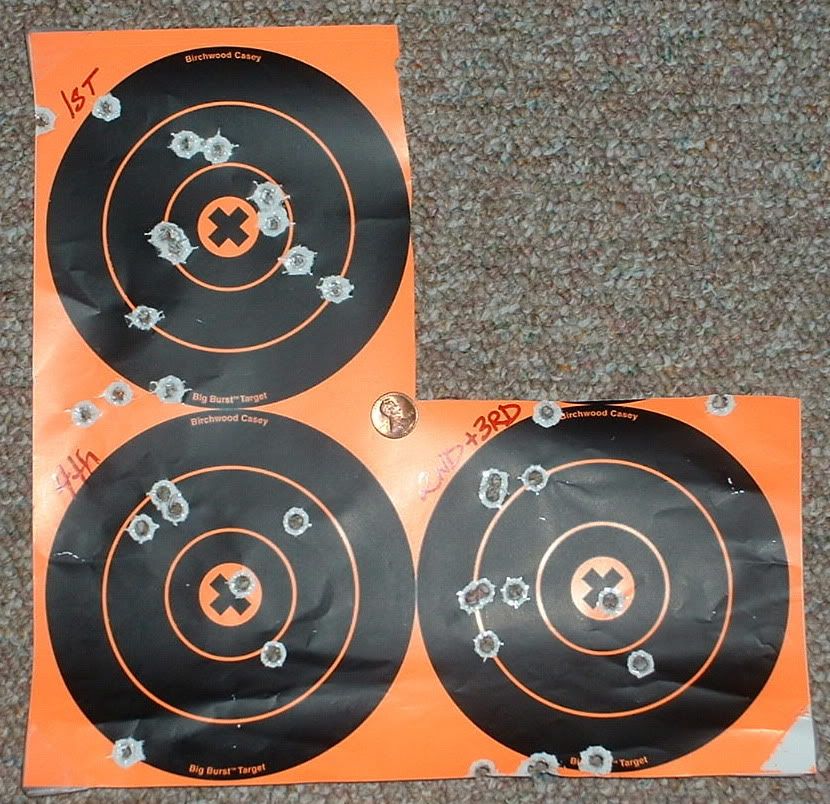 Now those of you who have seen my
previous targets
are probably thinking, "Wait a second. Those targets really aren't so good. Breda must have been having an off day. Well, it happens to the best of us..."
Oh, but there's a good explanation for that. I was shooting one-handed.
(and after I had lined up my sights but before I took my first shot, I said, "
WmEarl
, this is for you."
The Library Keeper
has been giving me gentle reminders that I need to practice this way too, just in case and also just because. Next week, I'll shoot with my weak hand.)