The ritual of shooting is very calming. I tape up the target and reel it back, I load the pistol, get in my isosceles, aim, breathe, hold it, focus on the front sight, very slowly squeeze the trigger and...
...BANG! It surprises me every time.
Alone in my lane with that noise and that shock of recoil, silence comes and I exhale in relief. I pause to look downrange at the target and find that the first shot is always perfectly centered. It's a reminder, a suggestion, and I try and find that moment again and again.
Since peace of mind has been elusive lately, I went to the range and sought out my calm in .357 magnum.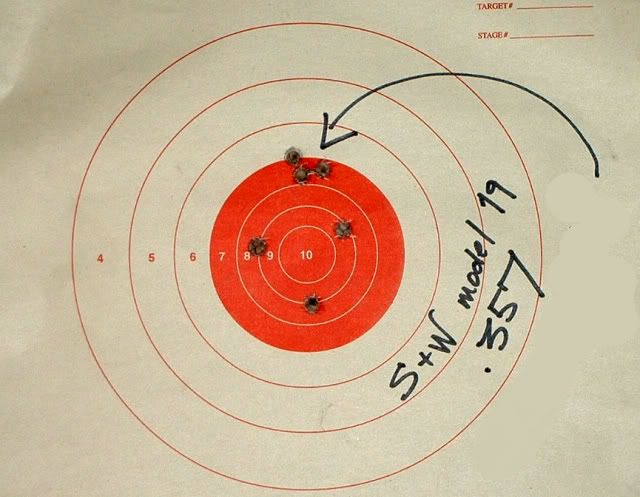 Just me and my gun - the rest of the world fell away.