An airweight snubnose double-action only .38 caliber revolver was the first gun I ever touched, the first trigger I ever pulled. I practiced with that Smith & Wesson model 642 until I went from not hitting the target at all to being somewhat proficient with it. I shot it, struggling to get better, until my hand was numb from recoil. The epiphany eventually came and I even used it to qualify for my CCW.
But since getting my Bersa Thunder .380 and discovering .45 ACP 1911s, I haven't been shooting the snubby. I set it aside because I felt that it was kind of boring compared to the wonders of semi-auto pistols.
Sometimes, though, when I'm having a not so good day, it helps to put a bit of lead downrange. Recoil always does wonders for my mood and I know the S&W 642 offers that in spades. So I holstered my little revolver, grabbed a box of .38 special, and ended up rediscovering my love of wheelguns...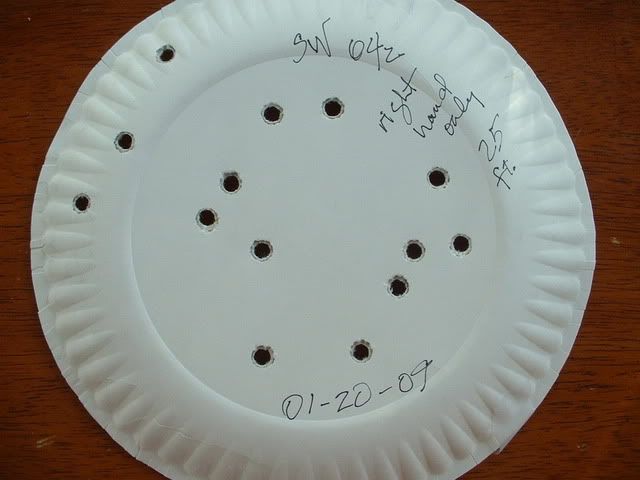 I made 14 of my 15 shots onto a paper plate - at 25 feet - one handed.
Not a bad day after all.