(click photos for detail)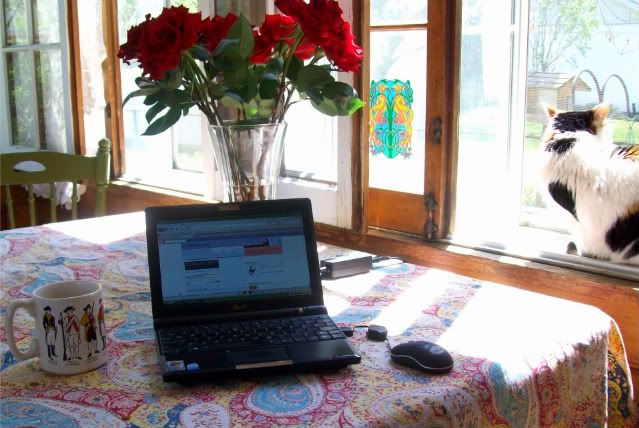 Tam finally joined the cool blogger kids
* and got herself an Eee PC. I love my little netbook so much - it's light, fast, portable...just perfect for internet and blogging. The screen is good, the keyboard is the right size for my hands and the only problem I've had so far is with the touchpad. I turned off the tapping function because it was too sensitive and I ended up clicking everything except the thing I wanted - and then the mouse button started malfunctioning. I admit to nothing, but there
might
be cookie crumbs stuck underneath. (A blogstress needs fuel, you know.) Anyway, I found a teeny little mouse to go with my teeny little Eee and it works perfectly now. I can blog from bed, watch episodes of Dollhouse at the brewery, throw it in a purse and go to the coffeehouse - I really can take this netbook anywhere. Best thing ever.
And if all that wasn't awesome enough - I decided to buy a
Gelaskin
to protect it from scratches and to decorate it a little...
(Tam, you clearly have excellent taste.)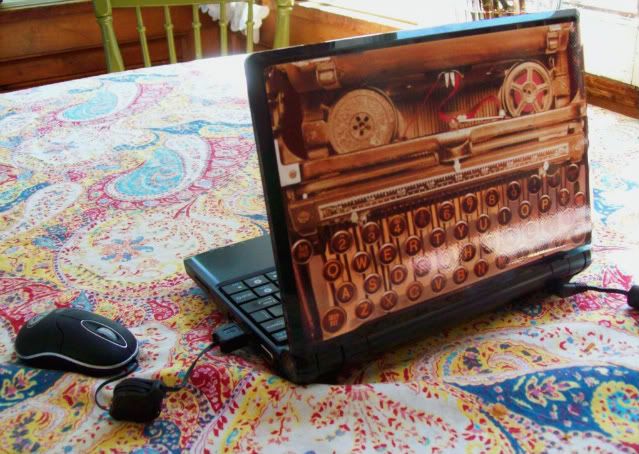 Anyway, welcome to the BlogEee (bloggy!) club, Tam... you
are
in
very
good
company
.
*Heh. Just typing that cracked me up. Tam is THE cool kid.