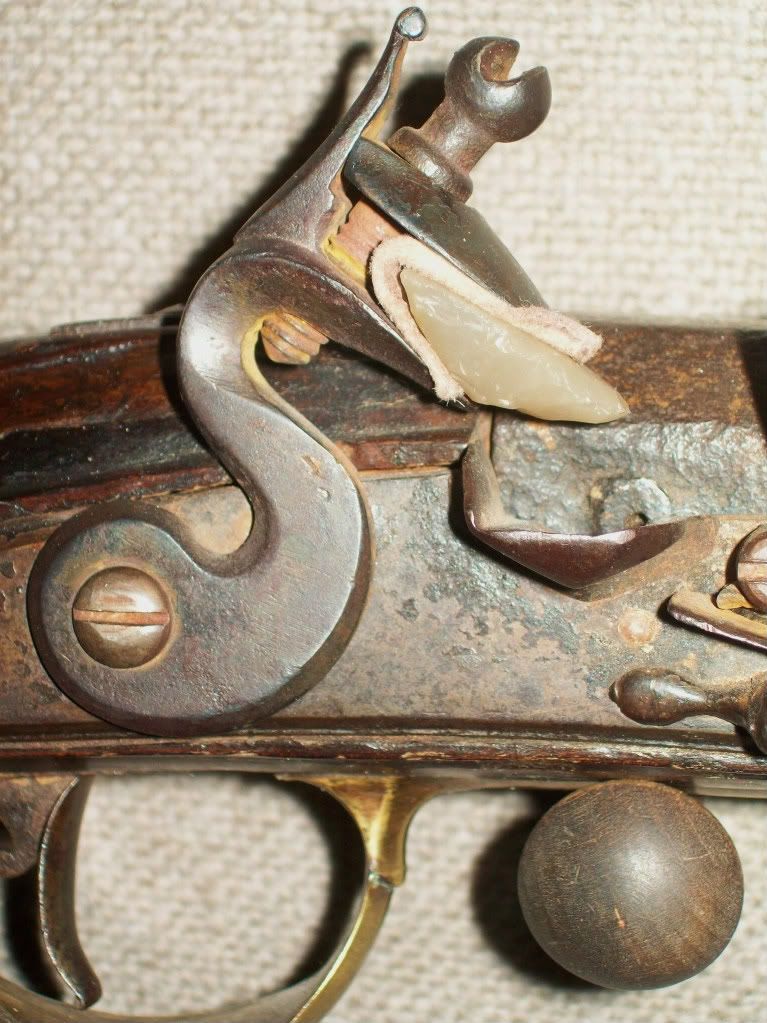 As fun as it is to see all of the newfangled guns the companies have to offer, I spent a long time marveling at the beauty of antique flintlocks.
The gentleman who owns the pistol above noticed me taking an interest in it and asked me if I had a concealed carry permit.
"I do, yes," I replied.
He got up from his chair, saying that he had been waiting for a woman with a CHL to admire this pistol. I looked at him quizzically and he explained that this beautiful Kentucky pistol was one that a lady in the 1800s would have concealed in her handbag or in a fur muff on winter days.
He was holding the pistol with something akin to reverence - gently turning it over in his hands and running his fingers over the carvings. He had probably picked up this pistol on a thousand occasions over the years but you could tell that he was still struck by its beauty and craftsmanship every time.
"I sold my wife's car to buy this gun," he said.
I chuckled.
"No, really - true story." He paused for a moment and then asked, "Would you like to hold it?"
Would I ever.