Had a great time in Indy and we're home again, just in time for
tonight's Gun Nuts Radio!
I have a feeling it's going to be a really fun show - we're going to be bashing the dastardly AHSA, talking about the recent Indy blogmeet, and making a big, exciting announcement! You do not want to miss this show!
The blogmeet was really wonderful - talked with some of my favorite bloggers/blogreaders/people in the universe, took a bunch of photos and received some interesting parting gifts - and I'll blog about it more this afternoon. (
RobertaX has a great write-up
of the event, one is even on paper, with real ink.)
The best part of my trip, though, was hanging out with
this guy
...
(Caleb & me, the Gun Nuts)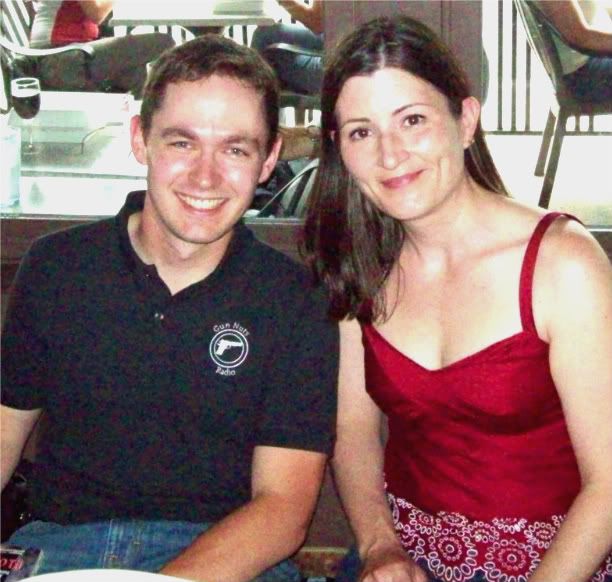 He may be great on the radio, but he's an even better host in real life. Caleb and his wife Lindsey welcomed Mike and me into their lovely home, supplying us with all the essentials - beer, bed, coffee, and cats. We are ever so grateful and it was really nice to just be able to hang out with my friend, minus the usual Gun Nuts Tuesday night craziness.
More later, but
remember to tune into Gun Nuts Radio TONIGHT, at 9PM EST!