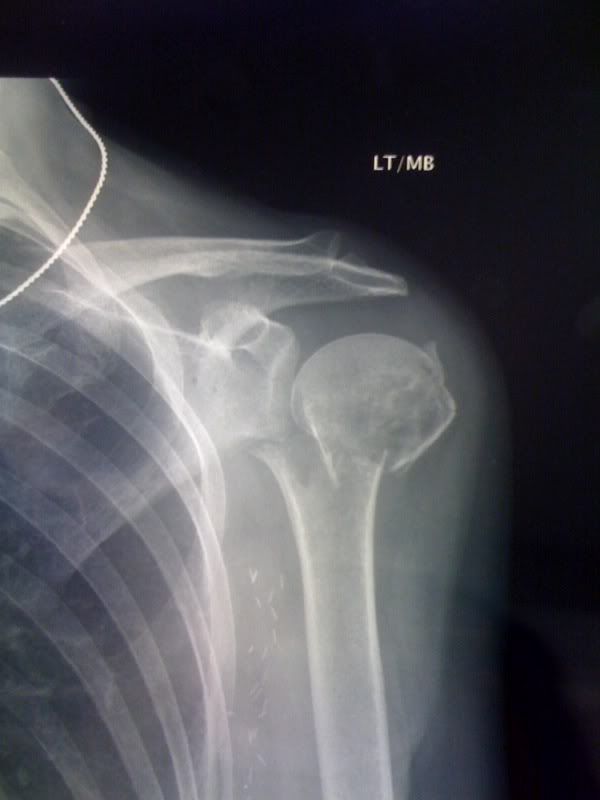 The ice cream, as the orthopedic guy so colorfully put it, is halfway off the cone.
A little over two weeks in the sling and all for
nothing
- mom needs surgery. I'm going to lobby hard for a entire joint replacement instead of them patching things together with plates and screws and hoping for the best. Better living through technology, I say.
So we'll have two bionic women in the family - what of it?