When I landed in Denver, I had already been traveling most of the day. I had crossed time zones and watched out the window at a patchwork of changing colors as I headed west. I hurried off the plane to find my next flight and as I walked to the other, very distant end, of the terminal I saw the sun set behind the Rocky Mountains.
I arrived at the gate only to find that both front wheels were laying on the ground next to the plane that would take me to Albuquerque.
Needless to say, I reached New Mexico well after dark. The silhouetted landscape hinted at desert and mountains, but I'd have to wait until the next morning to actually see it.
And oh - it was definitely worth waiting for...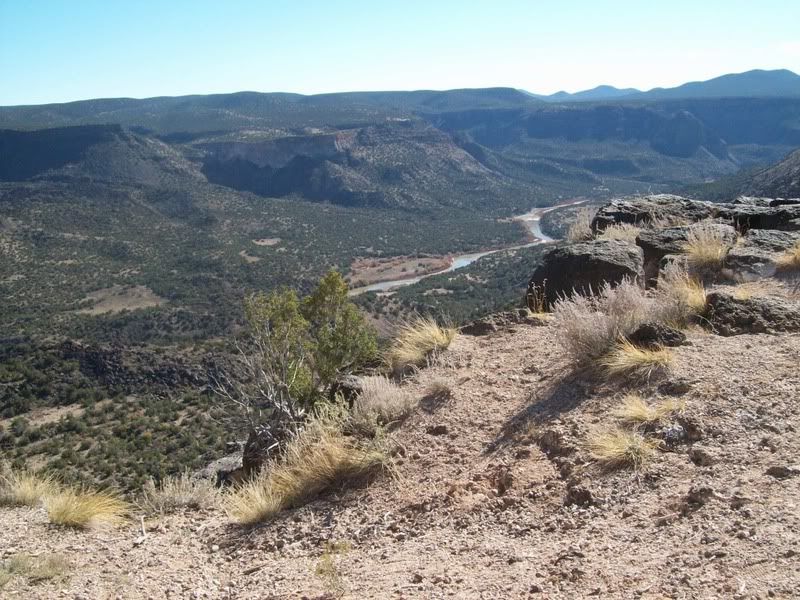 The Atomic Nerds
are wonderful hosts, treating me to a tour of Los Alamos and more chile than I probably should have eaten.
The most amazing thing is that my adventure has only just started.
Colorado is waiting.