Sorry, after all the NRA Annual Meeting excitement, an awesome blogmeet, days of walking, missing my flight, being stranded in D.C., and only getting 4 hours sleep since yesterday, I needed a day off.
Back tomorrow, but here's a pic to tide you over...
(not a booth babe)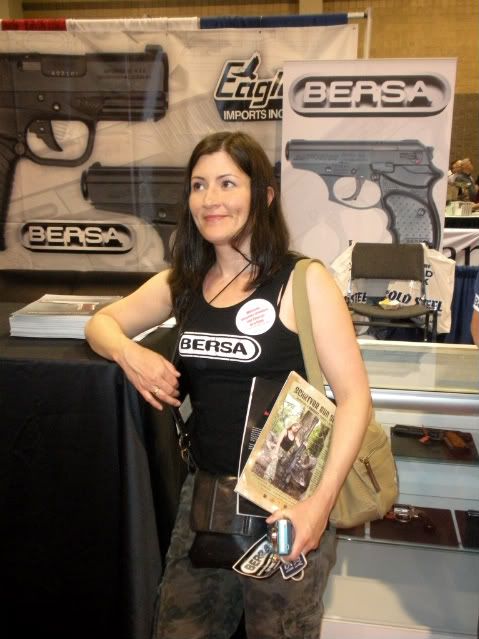 And can you believe it? No swag, no job offer, no free gun...nothing! Bah.