After a week's worth of waiting and hoping, the scary looking log on my kitchen counter finally
did
something...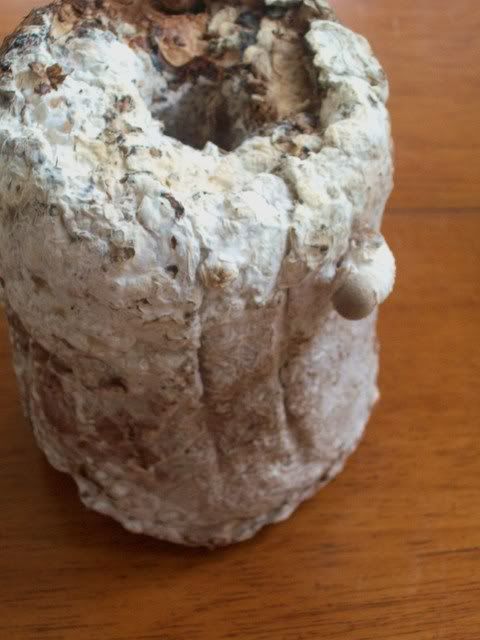 See it? Here's a closer look...
That, folks, is a baby shiitake mushroom. We noticed the bud yesterday and decided it was time to finish the instructions. When you receive the log, you have to rinse it off under cold water, put it in a plastic bag with some ventilation and then...wait. A week to 12 days later, buds are supposed to appear. When this happens, you submerge the log in icy cold water to "shock" the other mushrooms into growing. Then you put it it on a damp sponge, tent it with perforated plastic, keep it out of direct sunlight and wait some more...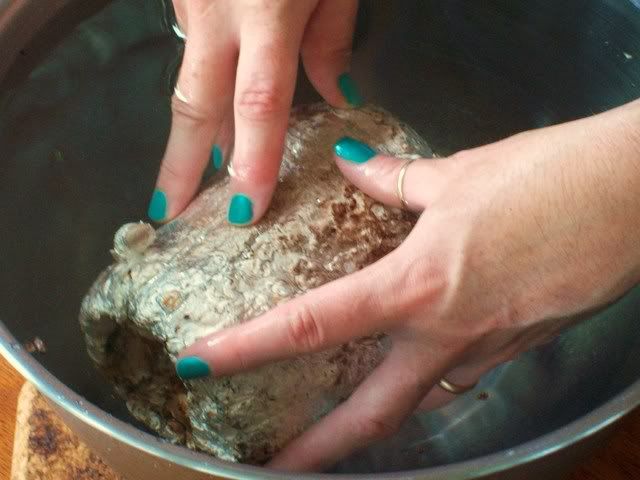 Wakey wakey, little mushrooms! I need to fry you up with some bacon grease and onions!