I've always loved the marbled fore-edges and endpages of old tomes. Seems such a frivolous, unnecessary thing in this age of e-books and PDFs, but someone spent the effort on beauty, making sure the world is aware that contained within is A Very Important Book. The unabridged dictionary at the library is dappled in a very simple pattern and yet it rests on its own wooden stand in the reference department, apart from the miscellaneous rabble of the rest of the 400s.
Marbling paper is a somewhat magical process - float and swirl pigments on a liquid, dip paper in and you have one of the oldest and most beautiful forms of decoration in history. So
imagine my delight
when I learned I could carry this sort of design with me, on any day I chose.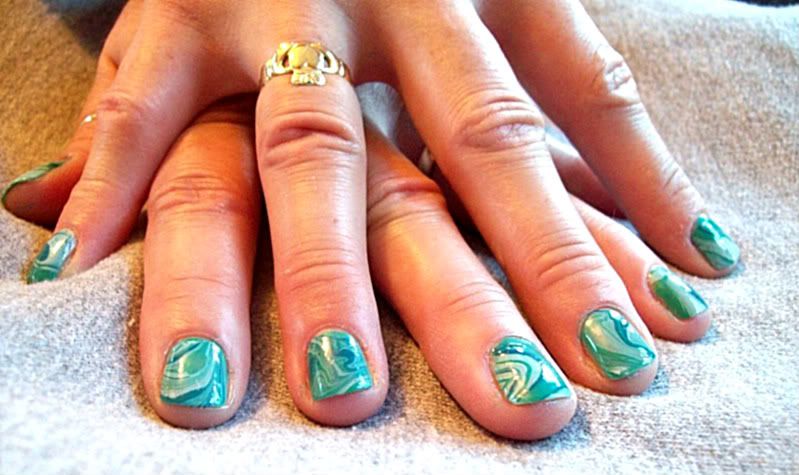 (click for detail)