Bacon Day was a great success, despite my not having three whole meals. A couple slices for breakfast, a few on a late lunch BLT and I found I wasn't hungry for supper.
That just meant there was more room for dessert.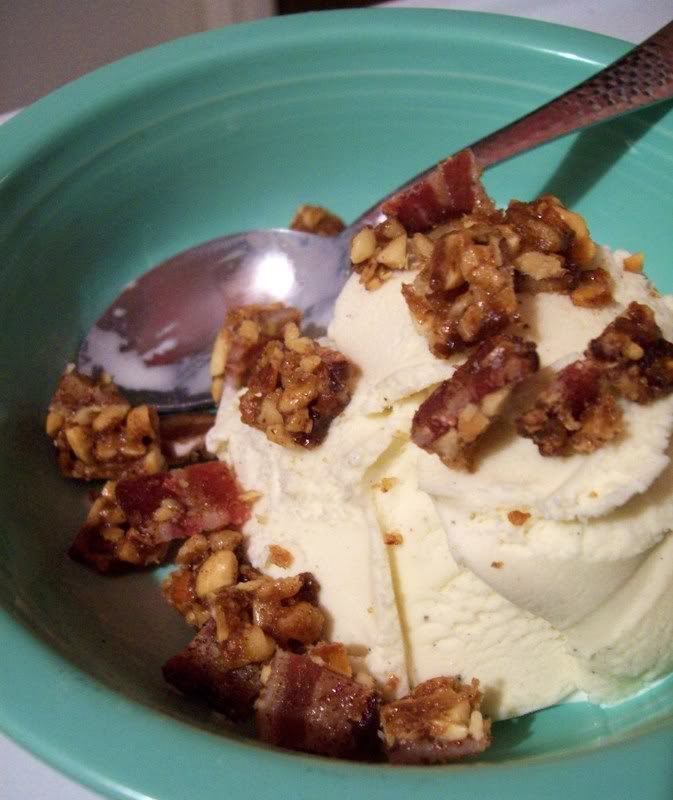 (& yes, that's brown sugar cinnamon pig candy with chopped nuts on ice cream...and it was
good
.)
Extra long bike ride tomorrow. Oink.