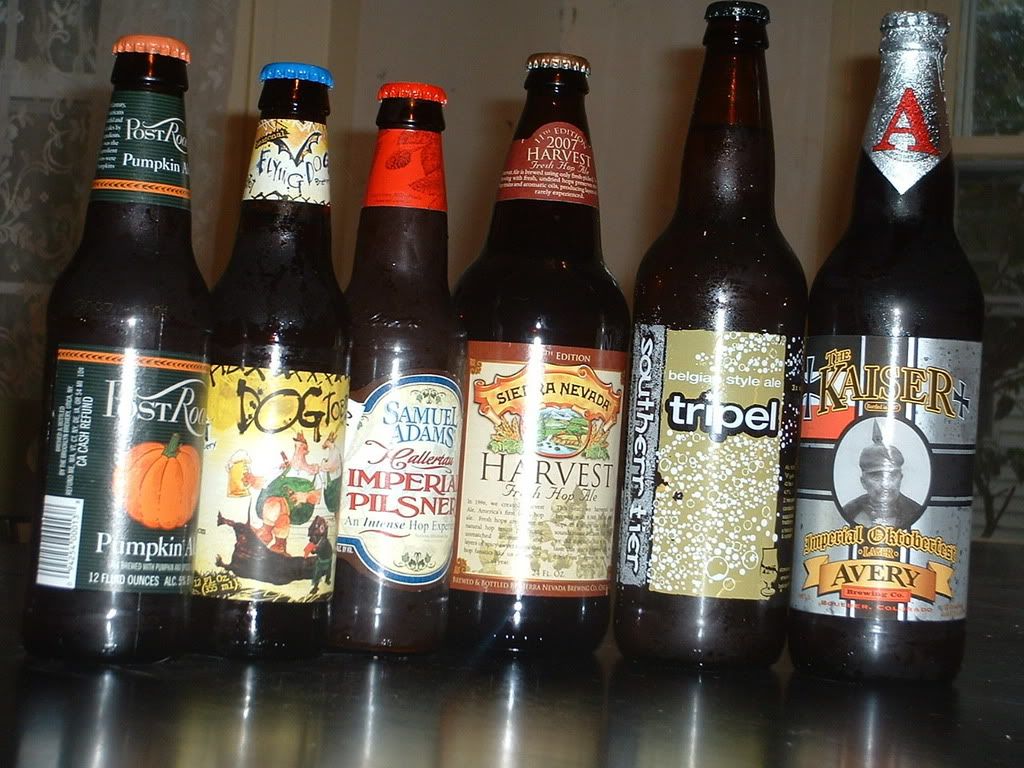 Mah beerz. Let me show you them.
See? I wasn't kidding about the beer. I am currently drinking a Flying Dog
Dogtoberfest
, a
Märzen
. It's fairly malty, reddish in color, and has a nice fresh aftertaste. We got a 6 of this one, it's so drinkable.
I'm looking forward to trying that Sam Adams Imperial Pilsner, its supposed to be hoptastic.
My Mike is drinking the Avery Kaiser, an Imperial Oktoberfest. I tasted it and whoa! sweet and malty...fruity, almost grape-like. It's a big bottle. 9.7% alcohol. I expect Mike to be napping any moment now.
The beer adventure will continue! Stay tuned!