It seems I'm not the only one enjoying the last color of the season. I found this spider guarding the blossoms on my pineapple sage.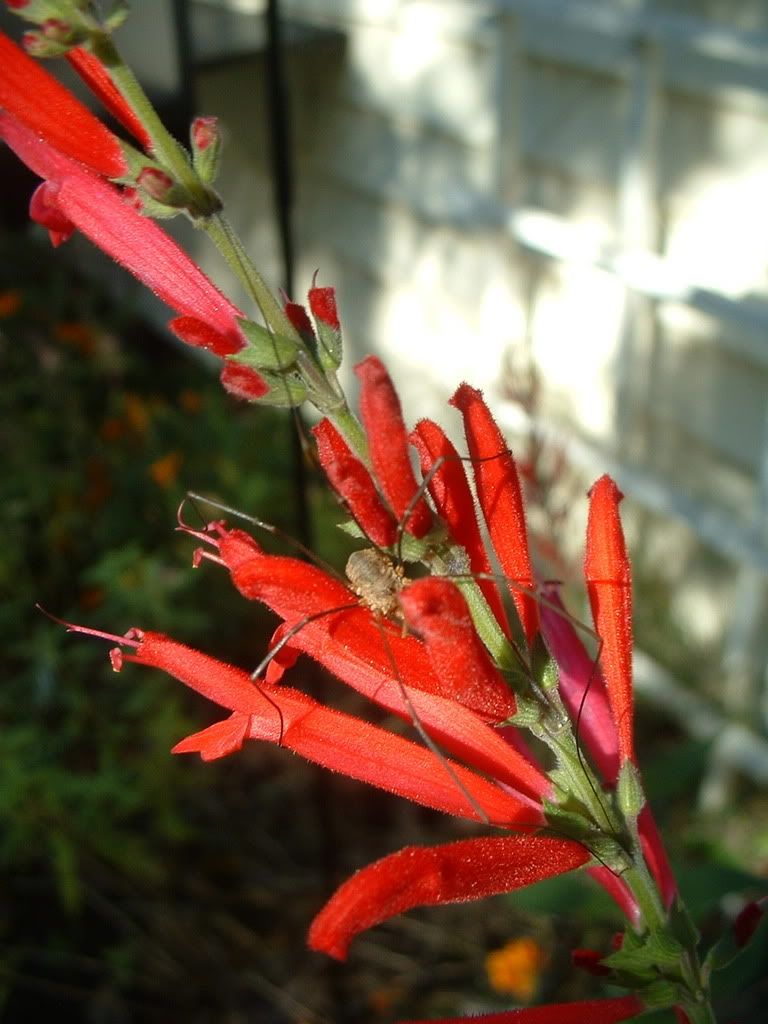 (click 2x to view larger)


Time to gather and dry herbs, to try and save some flavor to season the winter months. The garden is mostly done although I expect some plants to be fine through the winter. It wouldn't be the first time I've dug through snow to find the chives.

Other garden writing here...