Went to the range today. I shot 50 rounds with a (rental) Glock 19. That gun is
so
much fun to shoot. I did pretty well, I guess. I still have to figure out how much fingertip to use on the trigger.
I shot 60 rounds with our .38 snub nose revolver. I get better each time I shoot, so that's encouraging. And my hand has stopped hurting so much - I don't know if it's because I practice often or because I've improved my grip.
This was my final target. (I was kind of tired at this point) It was a reduced silhouette at about 7 yards:
I also bought myself a little something to wear around the house (Merry Xmas to me!):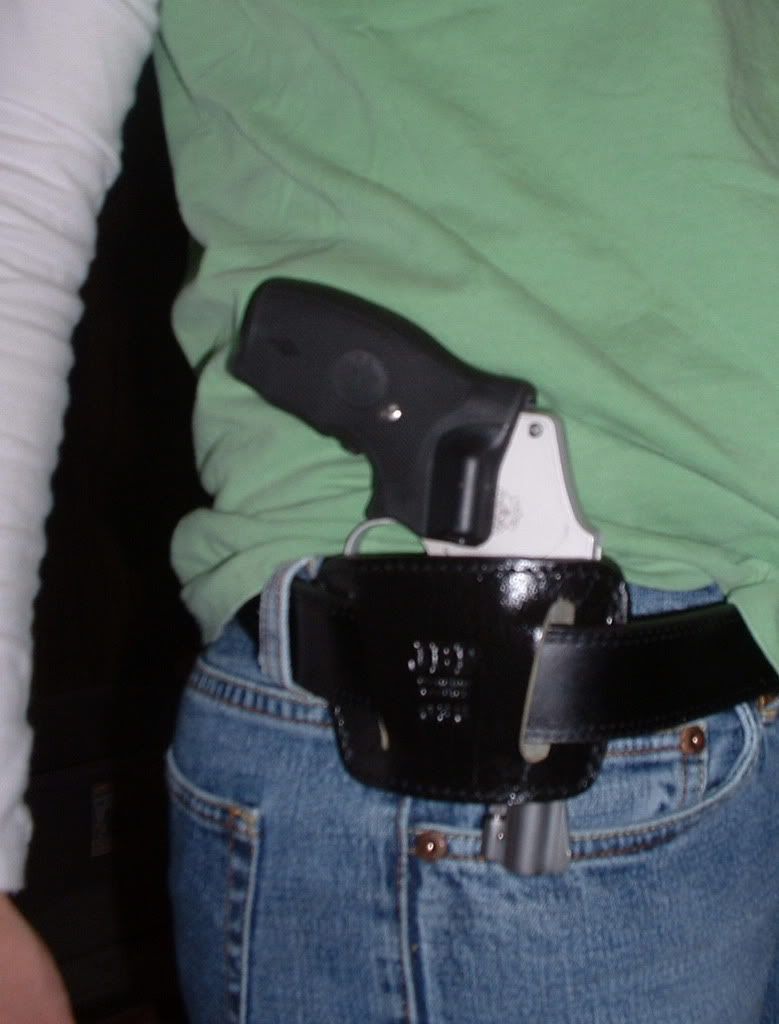 I bought this holster on the recommendation of Leah, who works at the range. (I finally 'fessed up and told her about my blog.) Leah is an NRA certified firearms safety instructor and teaches the CCW classes. (I'm planning on taking the class from her.) She uses a holster similar to this, wearing it at the small of her back. After discussing holster options, she told me that she likes this one because it's more comfortable, and more easily concealed, for her as a woman (taking hips, curves, and fashion into consideration).
The holster fits really tightly around the pistol, but I was told that it would eventually loosen up a bit and form itself to the gun (and my hip too, I hope). I am able to thread the belt in through the holster either over or under the gun. I haven't decided which is more comfortable, and I have yet to figure out how to go to the bathroom while wearing it.