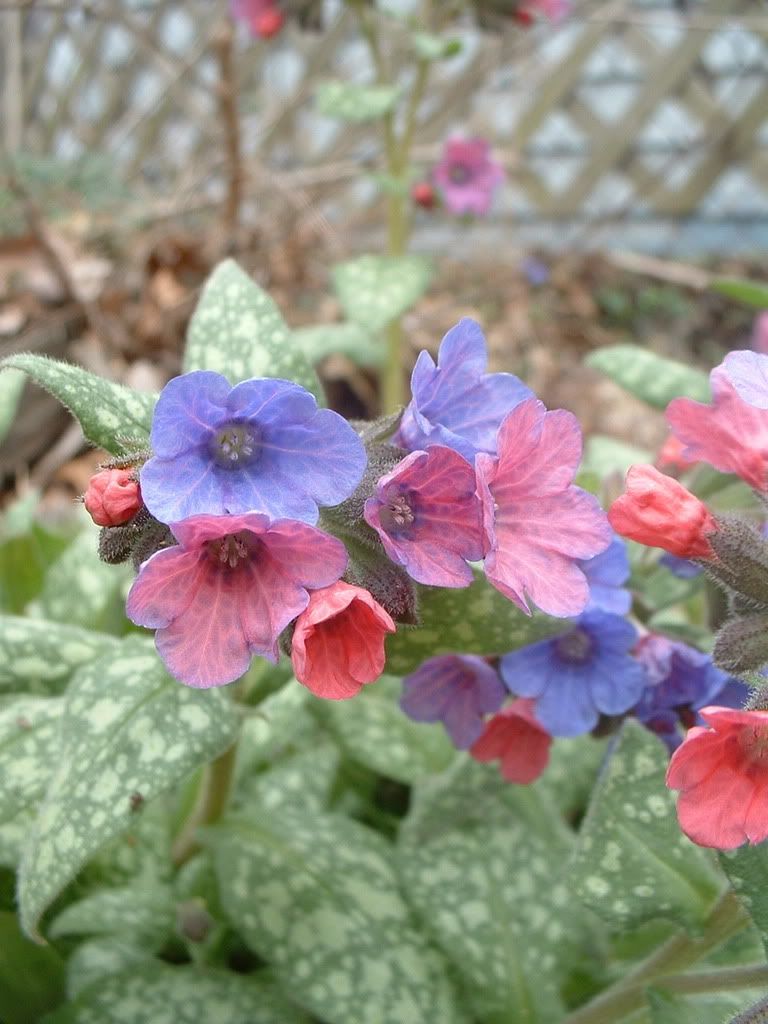 Each spring, one of the first things in my garden to bloom is the lungwort . It was one of the first things I planted after we moved to our house and finally got our own yard. My plant is a cutting from my mother's plant, which was a cutting from her mother's plant in Ireland.
My grandmother, my Nan-Nan, would visit and bring gifts for all of us. On one occasion when we picked her up at the airport, she informed my mother that as soon as we got back to the house, my mother had to put on the oven. My grandmother had two rapidly thawing pheasants in her suitcase! She proudly announced that they had been poached for us from the lord's estate. (
a viscount, actually, and a long story for some other day.
) She was famous for smuggling all sorts of things into the country.
That same trip, she brought over some of the plant she always called Job's Tears because of the white spots on its leaves. It comes back every year, little multicolored flowers blooming all season long, and although it prefers a bit of shade, but I've seen it do well in full sun.