I met Elizabeth through my friend Nicole. They had worked together at the Natural History Museum and Nicole decided we all need to get together for ladies night at the brewery. I immediately thought, "A new girl! I need to take her shooting!" I suggested the idea to Elizabeth and she was game. She also agreed to wear a bellydancing costume to the Renaissance Faire. I think it was the beer.
Even so, Elizabeth showed up at my house last night with Nicole (who loves the Ruger Mk II) in tow, ready to go to the range. I asked her if she was scared or nervous. "Nah," she said. "I don't get scared about much." Cool.
I discovered that Elizabeth had previously shot a .22 rifle and something she said "gave her a big bruise on her shoulder." Probably a shotgun. But she had yet to try shooting a handgun. Lucky for her, we have a selection.
I put a .22 revolver, my .380, and a .38 special and their coordinating ammunition on the counter of the stall, so that she could compare the different sizes. I demonstrated how each pistol worked. I then discussed the 4 Rules with her. I showed her the meaning of double action and single action, showed her how to grip the pistol and said, "Okay. Now you're ready. Would you like to try it?"
She said, "You first."
So I shot two rounds and said, "Now you." She picked up the pistol, shot two rounds, testing out double action and then pulling back the hammer manually for single action. She set the pistol down but I made her pick it back up. "There's still bullets in there. Finish them up."
We moved on to my Bersa Thunder .380. We talked about the difference between revolver versus semiautomatic. I loaded it for her and adjusted her grip. She shot two rounds and set it down. "I don't like that one at all," she said. "It feels like it's really jumping around." I told her about recoil and said that she needed to perhaps grip it a bit tighter.
"Yeah, but I don't want to have big bruises on my hands."
Oh, crud. I felt like a complete jerk. I had forgotten that Elizabeth takes a medication that thins her blood. Not wanting her hurt, I didn't ask her to shoot anymore. But being a trouper, she went on to try the Mark II and Mike's rifle.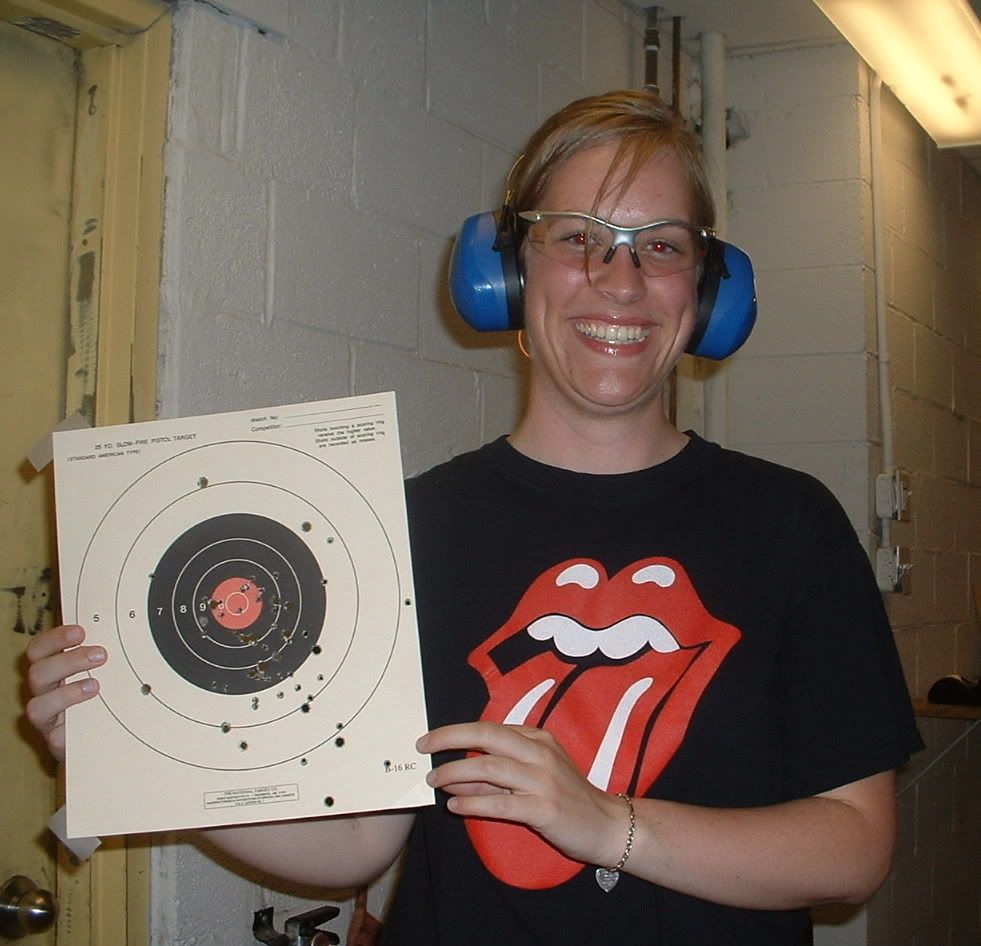 I can't say whether Elizabeth really
liked
shooting, but at least she now knows about safe handling. She can also cross "shooting a handgun" off the list of things people should try at least once in their lifetimes.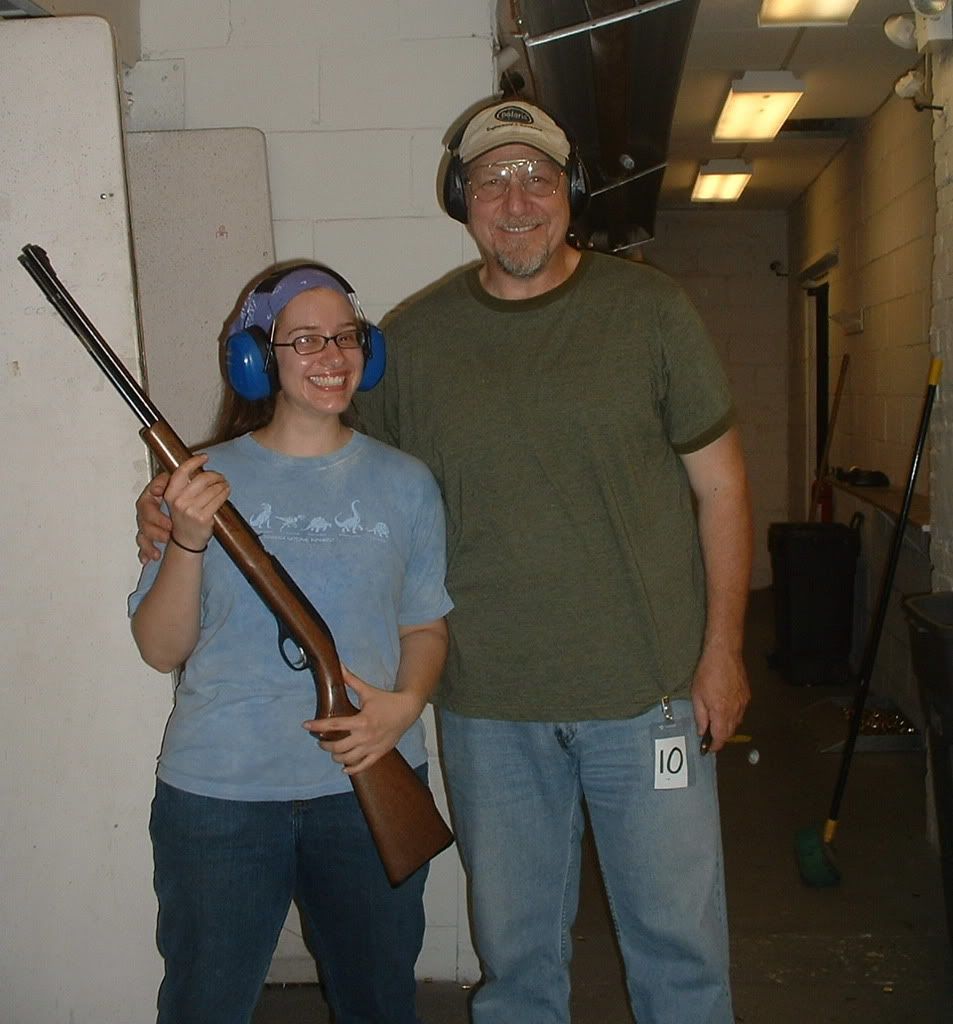 Nicole and Mike were happily shooting .22 - Nicole had fun trying a one handed stance with the Mk II and Mike was getting reacquainted with his rifle.


(I also got a chance to try out the rifle. It is way too big for me. So Mike says that whatever we make from selling his old Astra 9mm will go towards a new bolt action for me, probably a children's model.)