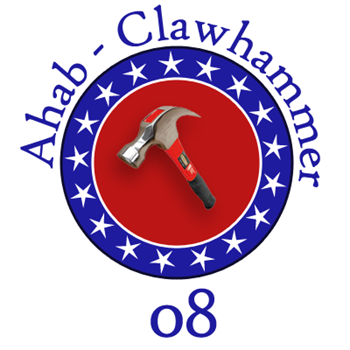 When Mike and I went to Indianapolis to meet some of our most favorite bloggers, Mike came away so impressed with
Ahab
that for about a week after, he kept talking about how Ahab should be president some day.
"He's intelligent, good looking, well spoken, charismatic, he's correct politically, he'd put a shooting range in the White House...he'd be perfect. We should start the campaign today!"
Now it seems Mike has
another reason
.
A vote for Ahab is a vote for a new, more awesome America!
(thanks to graphics ninja
Robb Allen
for the terrific logo.)