One of my readers, Cris, emailed me and said:
"I recently took my wife, Magi, who is an artist, to her first gun show. She spent most of her time dawdling around the bullet vendor's (very long) table in spite of all my entreaties to lure her away to look at all the neat guns.



She ended up asking me to buy a bunch of bullets for her. Like 6mm, 58 gr Hornady V-Max!



I couldn't figure it out -- she was cagey with me -- since she had never shown ANY interest in reloading. She just smiled and said nothing."
A few days later, Magi revealed her plan for the bullets.
Art you can wear.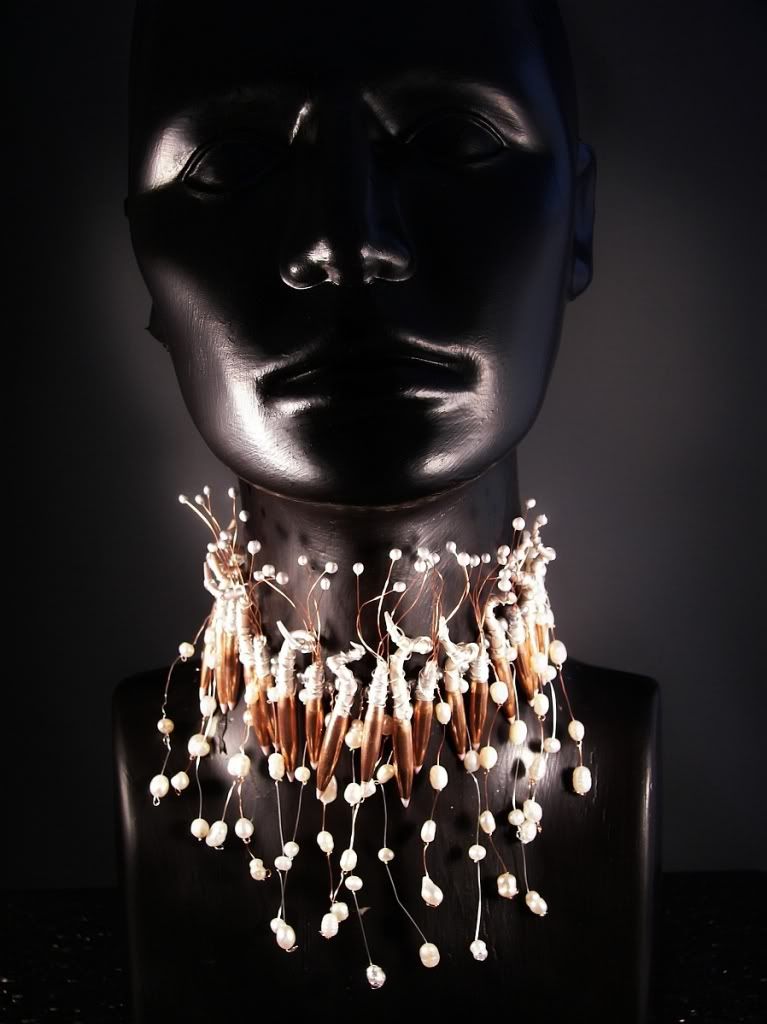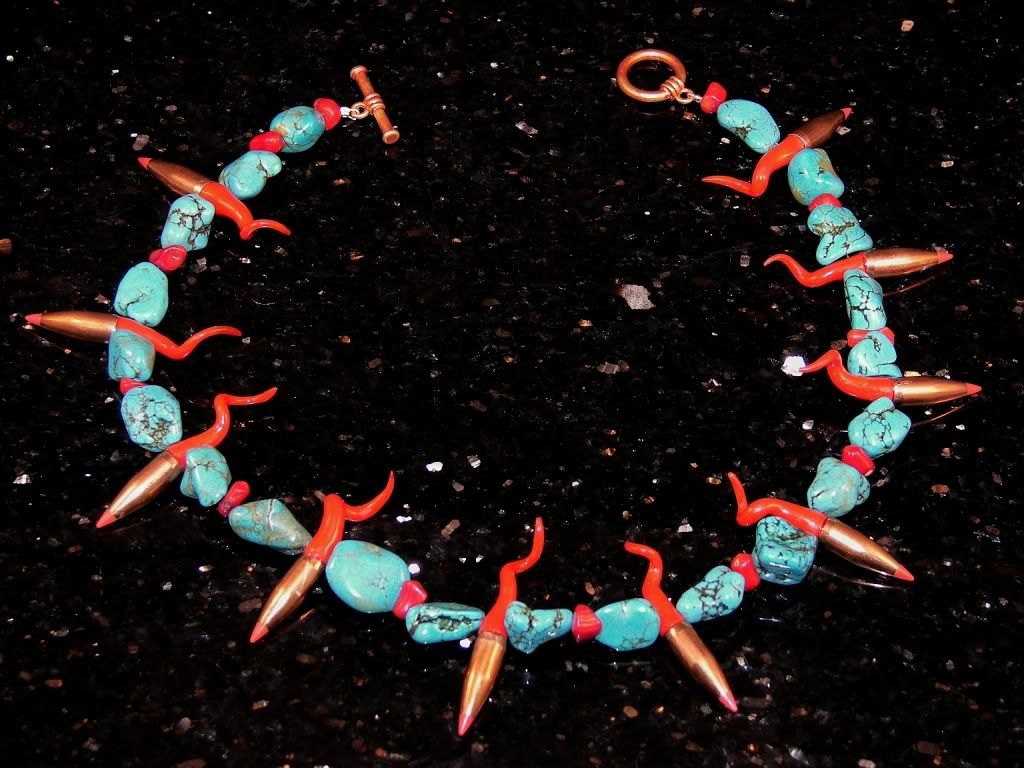 Objects this gorgeous should be draped around a slender throat and shown off with a night out on the town in a little black dress - something low cut, with a bit of slink...following a casual afternoon visit to the range, of course.




p.s. I have left the images full size, so when you click on them you'll be able to see them in full detail. It might, however, be slow to load depending on your computer, so be warned.
Also!!!

Both of these necklaces are available for sale

, so if you're interested, feel free to email me and I'll get you in touch with Cris and Magi. I'd be more than happy to act as the go-between.