Saint Patrick's day has always been very traditional for my family. We get up early, go to Mass, and then downtown to the parade. In the evening we all gather at Mom's for corned beef, cabbage, potatoes and of course, Irish brown bread...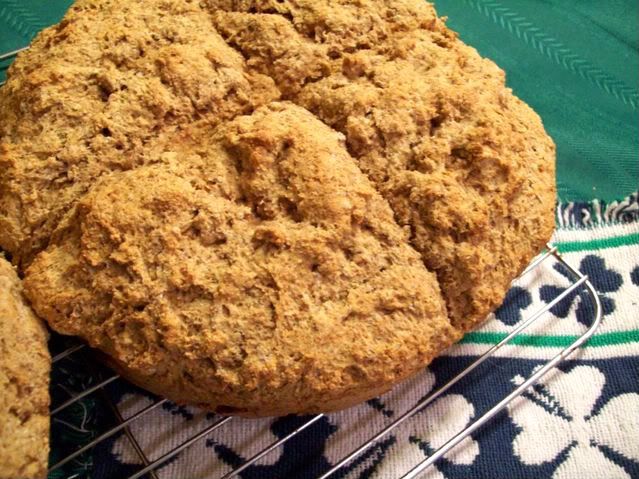 Made of white and wheat flours, some buttermilk, a little salt, soda and butter, this rustic bread is heartier than soda bread and so
simple to make
. And thanks to my Mom, the tradition has been passed on to me.
Have a lovely Saint Patrick's day, everyone!