Sunday after the NRA Annual Meeting and 2A Blogbash, my cousin Colleen picked me up and brought me back to her house for a few days of family and fun. We decided that we'd like to soak in the hot tub and have a couple of adult beverages. Walking in the Phoenix heat for 3 days had taken a bit of a toll on me and I really needed a chance to relax.
So I put on my bikini and wandered out onto the patio to take some photos. The sun was just beginning to slip behind the mountains and the sky had faded to pastel...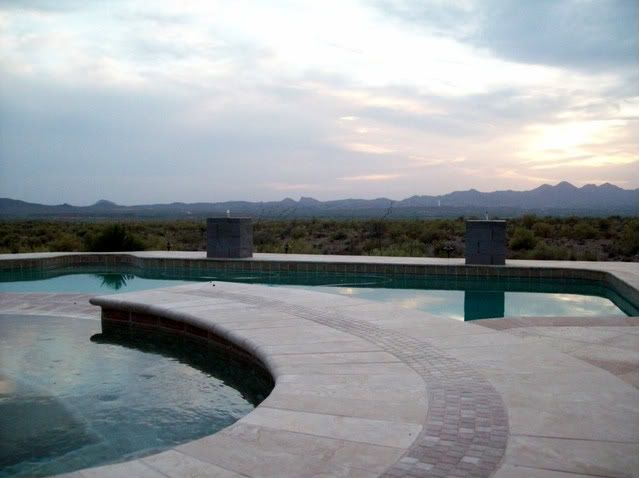 Just then Colleen started yelling, "Get in the house! Get in the house!"
I
got
.*
While slipping inside the door as quickly as I could, I had heard an ominous sound - rattlesnake!
It was bit of a crazy scene. One rattlesnake, two spastic dogs, and four women in bikinis - one on the cell phone, one taking photos, another peering through the glass patio doors and me, holding a loaded pistol. Just as I started to feel disappointed that the snake was on the patio tile, Arthur arrived with a shovel. It was a short but fierce battle...
(the tile survived, the snake did not)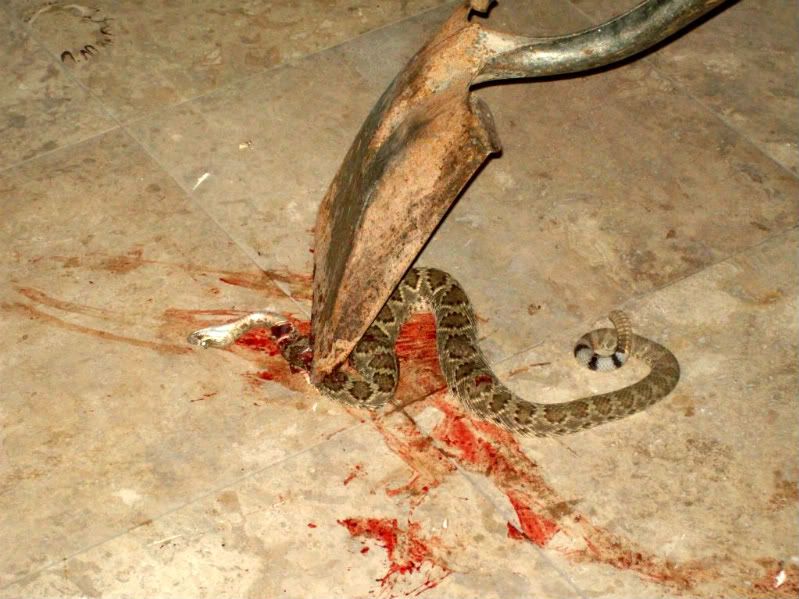 Arthur is an Arizona native and it was clear that this was not his first go-round with a rattlesnake. The head was removed in short order but here's the scary part...it keeps trying to bite you even after it's been decapitated. I started thinking, "Ack! Zombie snake! Head shots!" but Arthur quickly took care of that, obliterating that nasty thing with the back of the shovel.
(zombie snake head, pre-smoosh)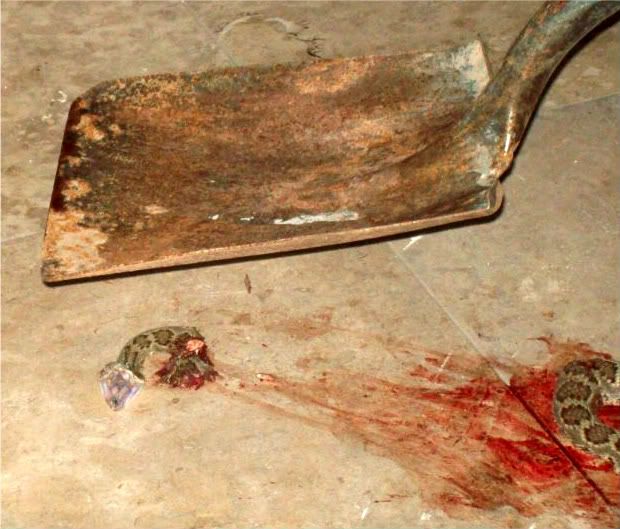 The
rattle was chopped off
** as my souvenir, the still slithering carcass was hauled away and I finally, blessedly, got my Sonoran sunset.
(view from the hot tub)

*When someone I trust is shouting at me out of the blue like that, and in that tone of voice, it's got to be pretty important. I figure I'll just follow orders and figure out what happened later.
** hopefully, the next rattlesnake, I'll be able to get the skin. (and maybe eat the meat, too)