It must have been chilly last night because this morning I woke up under a pile of blankets, wedged between a man and 5 cats. All that in a full size bed means not much tossing and turning (or moving at all, really. I think I woke up in the same position I fell asleep in.) but it sure was warm.
Even itty bitty Fae, who has recently decided that she isn't going to be shy anymore, was snuggled up. She easily monopolizes the cute. I mean, just look at that little round head.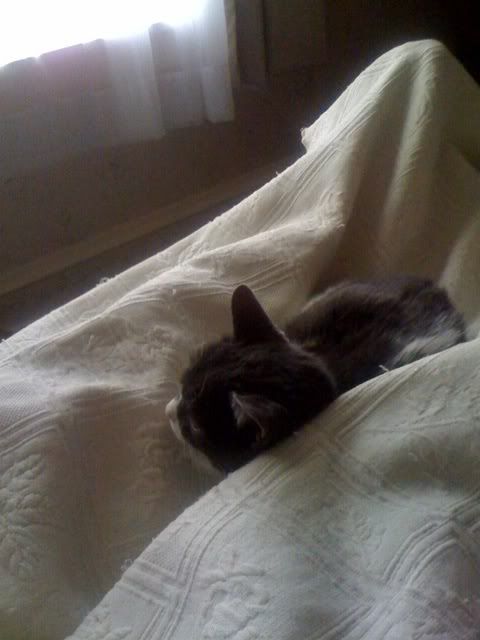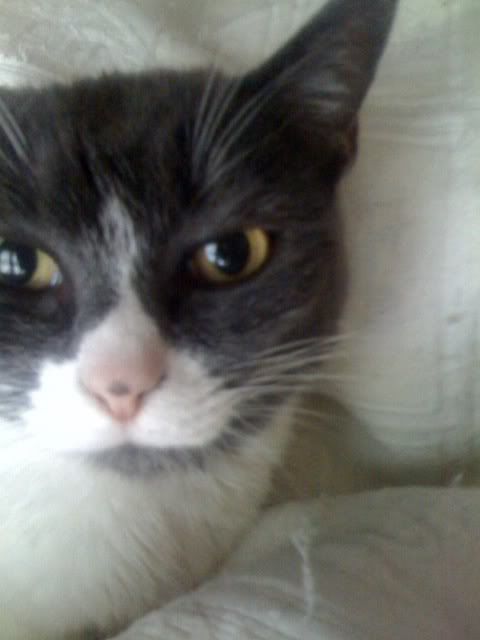 She'll be demanding her own pillow and blanket soon, I just know it.