On the morning following my little, um...testicular adventure, some special targets were set up on the pistol range.
Labrat
came over and informed me that
LawDog
wanted me to have the first go at the "ladies' targets."
"What makes them ladies' targets? Are they pink or something?"
Labrat smiled. "He also says you have to use Stingray's hand cannon."
"Okay..." After having eaten balls the night before, I'd pretty much resigned myself to trying new things without questioning. That which doesn't kill us makes us stronger, etc. (Or will at least serve as interesting blogfodder.)
Anyway, we walked down to the range and found out just what ladies' targets were...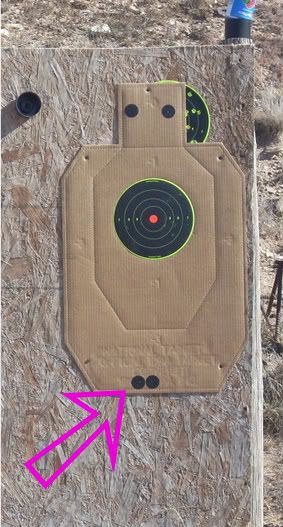 Oh.
Heh.
LawDog told me that they all had decided to let me take the first shot, to make up for my culinary surprise the night before. It was something of an apology, at least.
I was handed the already loaded Ruger Super Blackhawk .44 Magnum, spied my target through the scope and gently squeezed the trigger.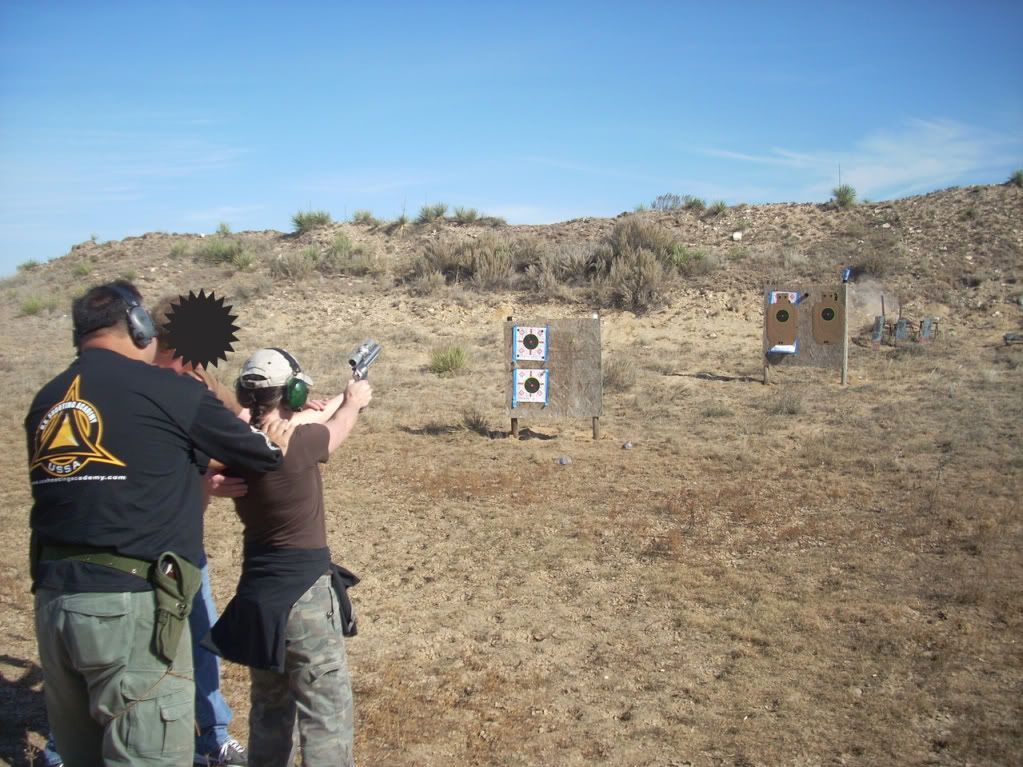 Wow, what recoil! It's a gorgeous pistol and a lot of fun to shoot but had a bang that rattled right through my bones. I was quite lucky to have had those handsome assistants ensuring that I didn't end up on my butt.
I made the shot, of course. With that pistol and scope, how could I not? The only thing I had trouble with was choosing between left or right...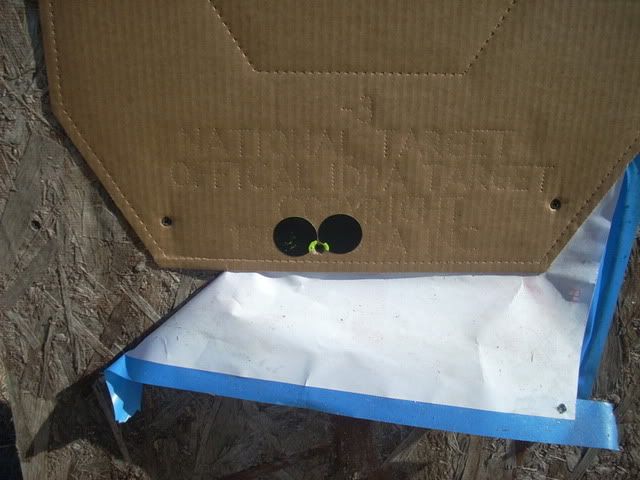 So I split the difference.
(& shot him in the toodles.)