The following video, found on the site ManUp, is part of a 5-year global campaign to encourage youth activists to stop violence against women and girls.
"Violence Against Women is not a women's issue, it affects all of us," says Executive Director Jimmie Briggs. "We must change the world."
Take a look.
(...and the person with the gun had all the power. Imagine that.)
The group believes that one half of the world's population is at risk and plans on using music and sports as a catalyst for change. Their goal is to motivate young leaders to transform how women and girls are treated "in every country, in every city,
in every home
around the world."
In
every
home? Really?
My home? Hers?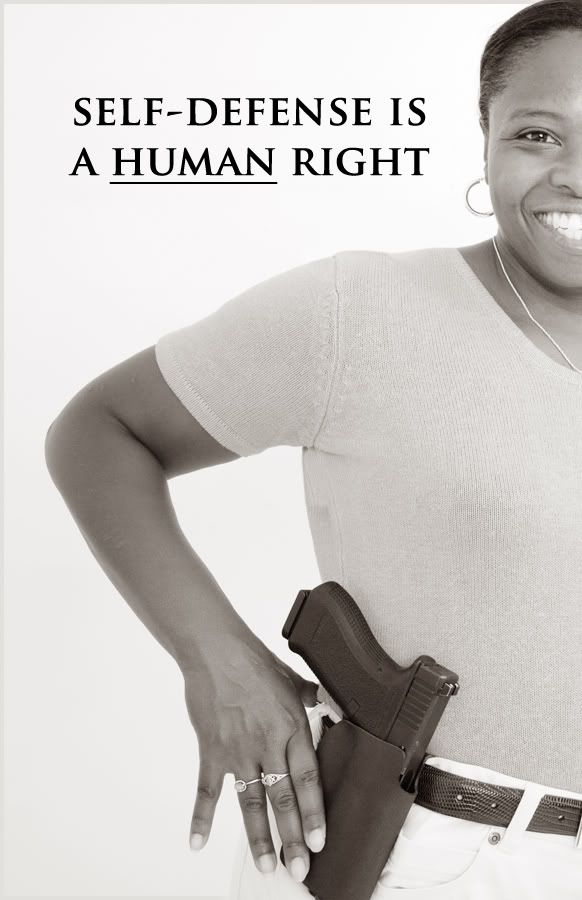 Do not presume that we will be waiting passively for someone else to save us.
Every woman who learns to use a firearm in self-defense changes the world...because the only way to stop violence against women is to make it a very,
very
risky endeavor.
(Thanks to
Oleg Volk
, who was kind enough to edit one of his beautiful, powerful images especially for this post.)