After donating the
Eddie Eagle
DVD to the children's department, I became curious about what sort of gun related books were available in the adult nonfiction collection.

(click to enlarge)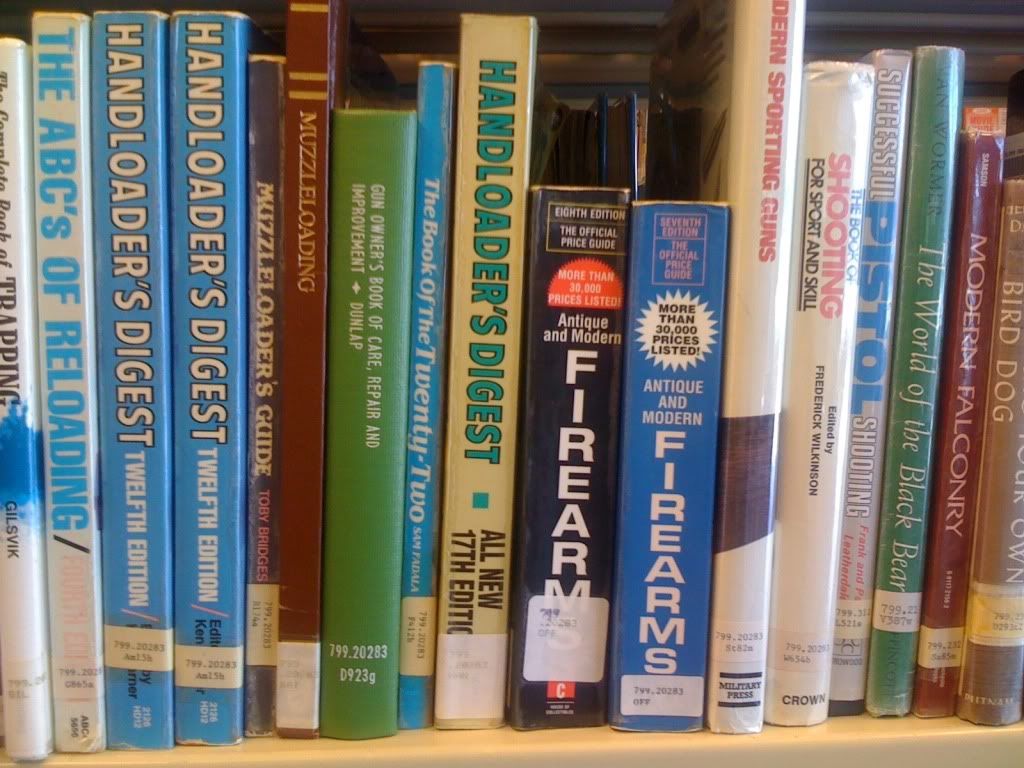 ...and...
And other than the half shelf of "Oh no, blood in the streets! Columbine! Your gun can be used against you! Turn them in at buybacks!" gun control books, that's really it.
We do, however, still subscribe to Guns & Ammo, so at least there's some consolation.