We giggled about the boys, compared nailpolish (green and glitter, natch), went on a hayride, tried on silly sunglasses, had a gun show 'n' tell* and, of course, we shot together.
Some of the guns weren't even pink.
(a little gunchick, shooting an M1 Carbine & grinning the entire time)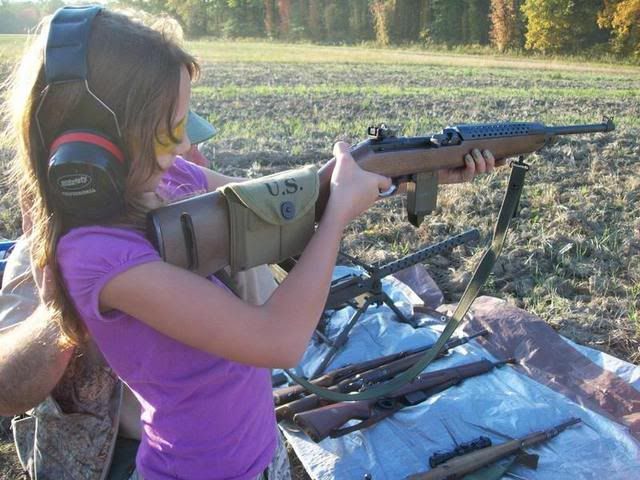 *she owns a pink cricket rifle and two pretty little revolvers. She's 10...and she's awesome.