JayG
and
Tbolt
have excellent after action reports, so I won't rehash everything that's already been said but I will share some photos...
We had guns. Lots of guns. Glorious guns. Two trailers full. (no one counted how many but, really - it was almost obscene levels of gun porn.) Here's just a few...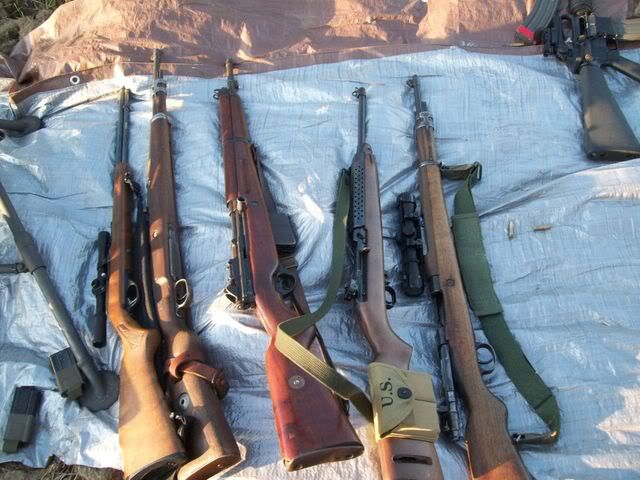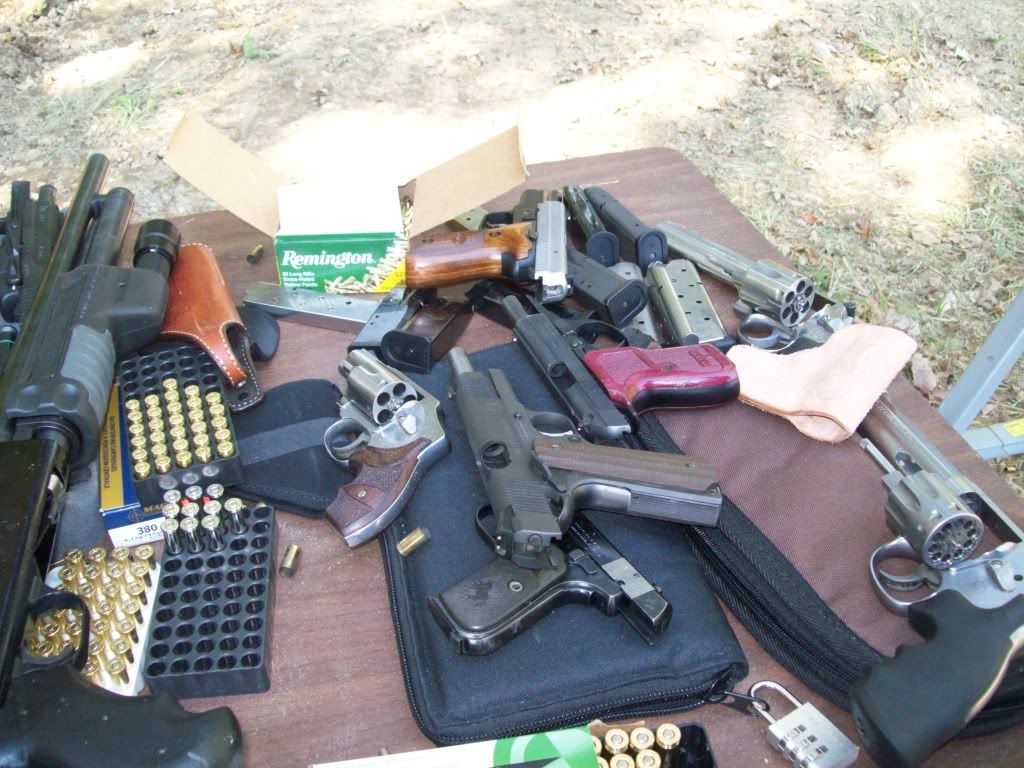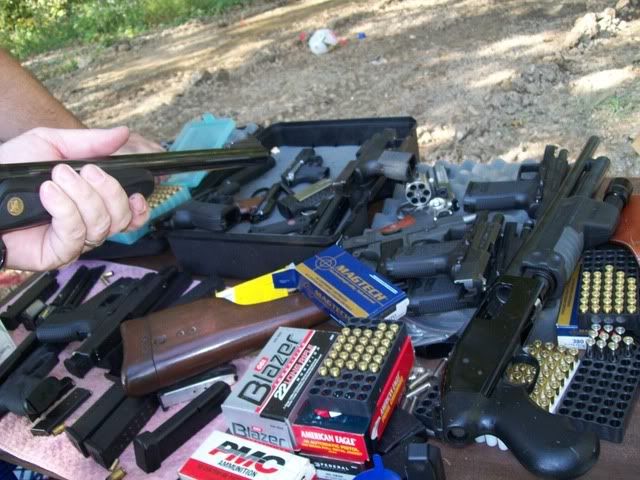 And, of course, all those guns needed shooting.
Old guns...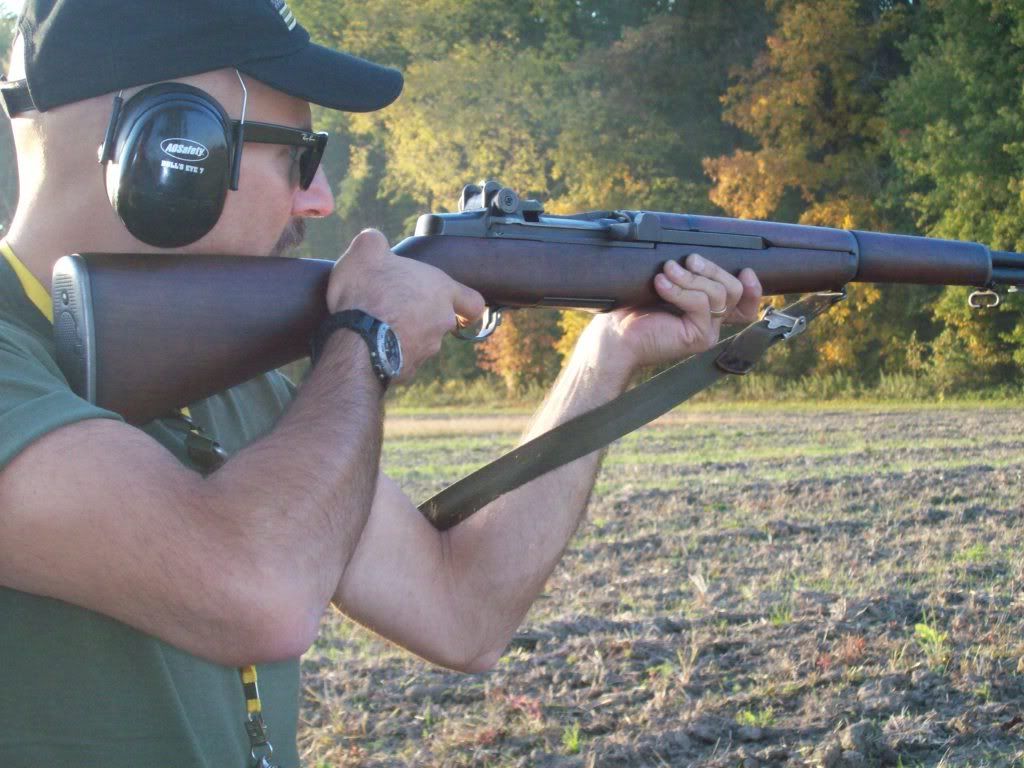 New guns...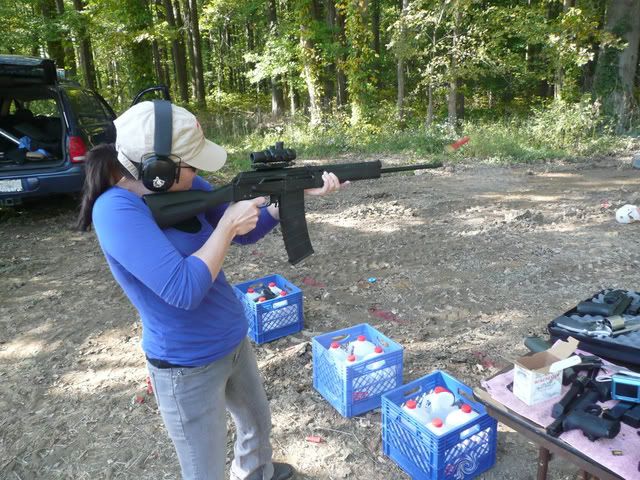 Pink guns...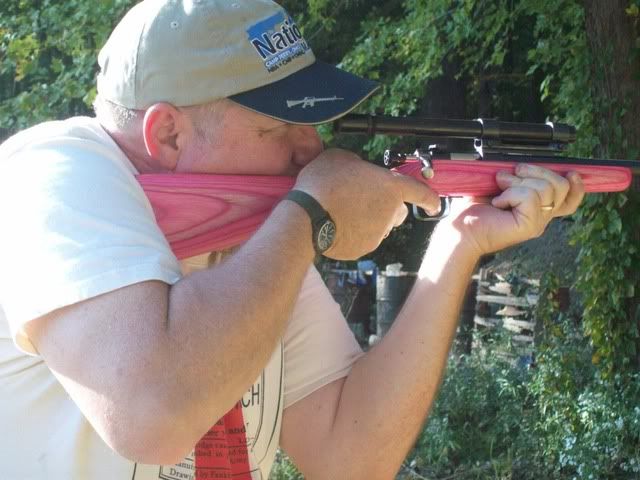 Evil black guns...
Shotguns...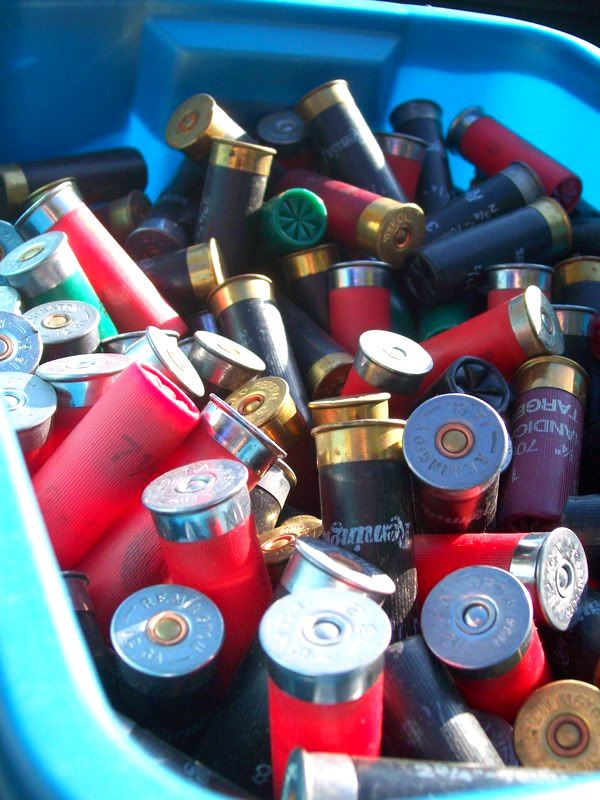 ...which I didn't get a photo of because they and I still do not get along at all, and I'm terribly annoyed about it. I dream of blogshoots where the shotguns come out first, not as the sun is setting and my arms are like wet noodles.
Handguns...which I didn't get any action shots of because I was just
way
too busy having fun shooting them!
And, of course, my favorite of the day....
Newbius's 308
. I am rarely as happy as I am when I'm proned out with a rifle, getting a gorgeous bruise as a souvenir. I made a smiley face on my paper plate target. Shooting through the same hole over and over can get so boring, don't you think?
And for good measure, here I am trying out a Garand with a scope. Brilliant.