Okay, let me get this straight.
For eight years now, we've been seeing images like this:
We were supposed to chuckle, shrug, pay no attention, comment on a person's right to free speech, or remark that yes, there really are similarities. Being offended has never been an option.
But suddenly now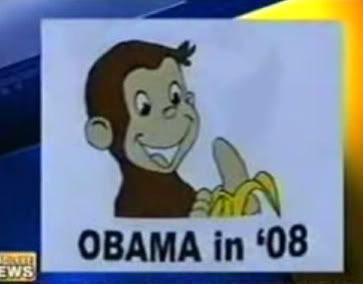 we're all expected to rise up with
an outraged "How

dare

you!"
, and cry racism?

(& hey, most of us look like monkeys in one way or another, if you think about it. Family resemblance? )