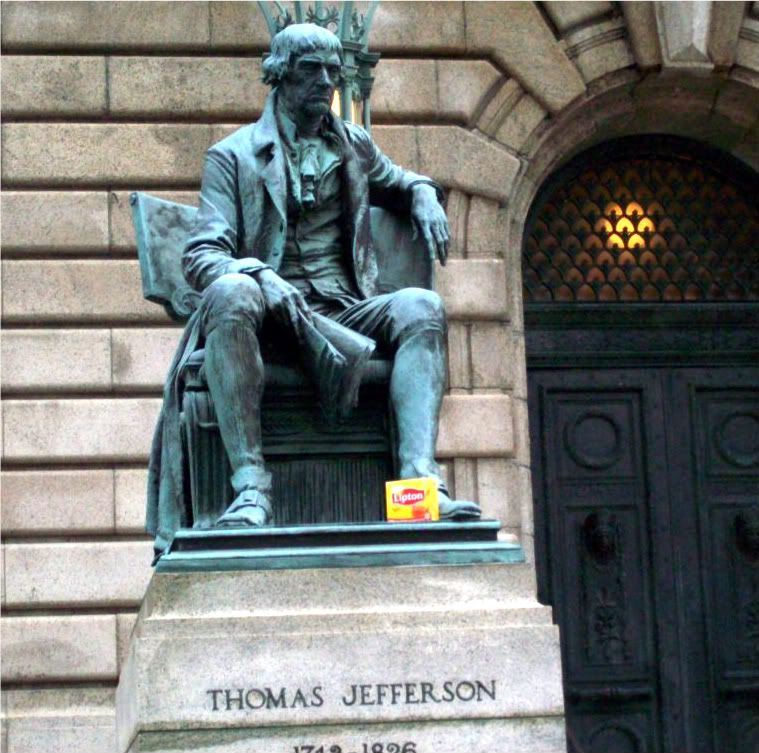 I had to work yesterday evening so I sent Mike downtown with a camera and some signs to meet our friends Heath and Amanda for the second Cleveland Tea Party.
(Heath & Amanda)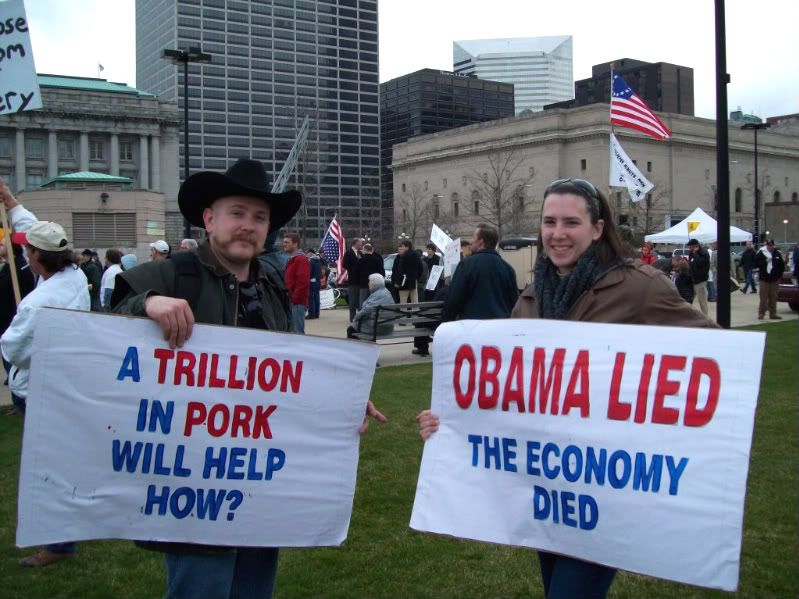 I was happy to see that the turn out was much larger than
the first Tea Party
even though the weather looked about the same.
(the movement grows!)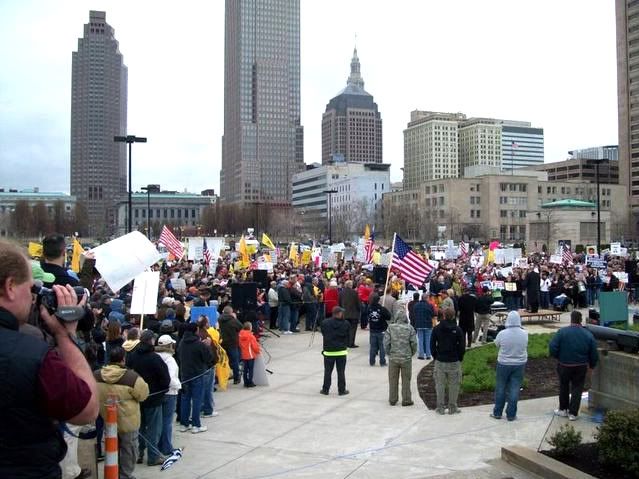 More than 2000 people came out in the gloom and the drizzle to send a message to their government...
(a summary)

There were creative signs...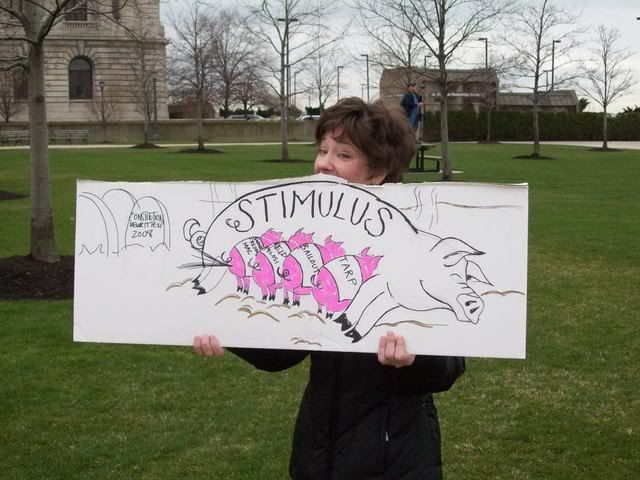 ...and simple signs...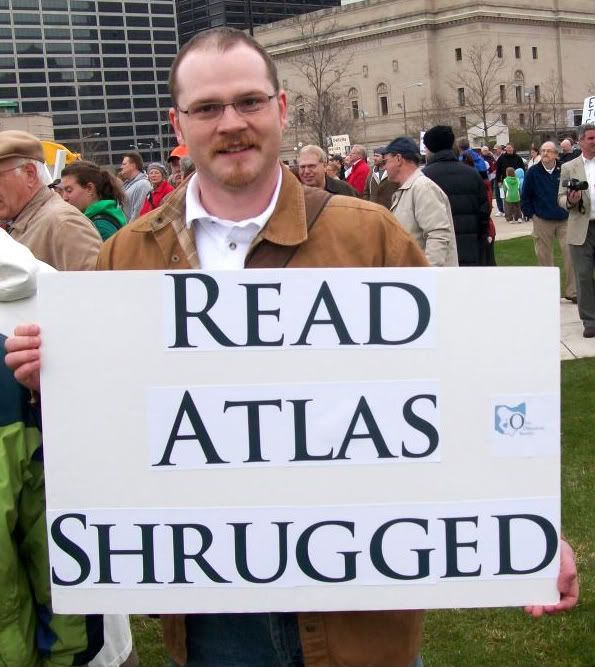 ...and protest babes...
(hot chicks want lower taxes too)

...but it seemed that everyone agreed on one thing...
(Gadsden flags were everywhere!)
The event began with the Pledge of Allegiance and the National Anthem and despite the large crowd, everyone was friendly and polite. Not quite the
frightening right-wing extremist radicals
the media's been warning you about...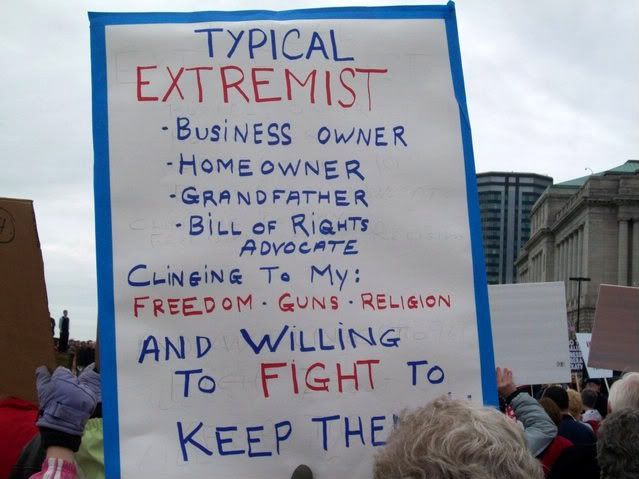 And hey - they're already planning on more Tea Parties for the 4th of July. Will you be there?
________________________

p.s. Mike kept me updated via cellphone and during one call said, "The most bizarre thing just happened. I was walking down the street, heard someone call my name, and when I turned around, I didn't know who it was - a complete stranger!"

"Huh?" I said, not understanding.

"It was one of your blog readers. I got recognized!"

(I think that's just about the coolest thing ever, but Mike seemed a little freaked out about his newfound fame. Heh.)