Mike and I are getting ready to hit the road to go to the
Indy Midsummer's Blogmeet
, but we thought you might like to see what's happening in our hometown today...
...the annual Willoughby cruise-in, featuring a half mile of shiny hotrods and pristine antique cars!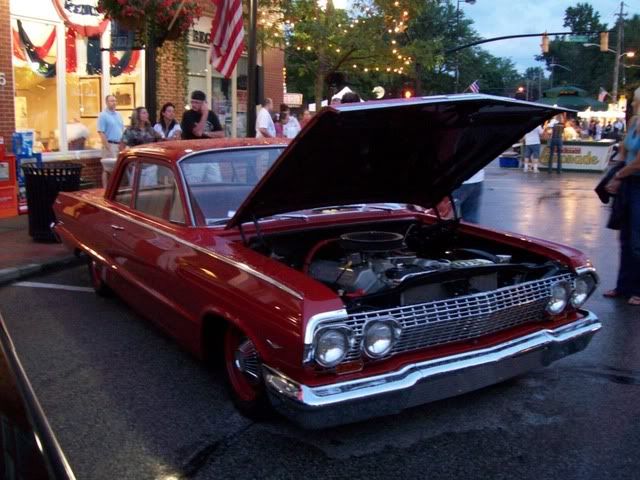 Happy Father's Day to all of my readers, motorhead or not.
Many fathers are the unsung heroes of the everyday - going to work each morning, waking up for a crying child at night, doing the chores that no one else wants - but it all makes a difference in the end. Thank you.